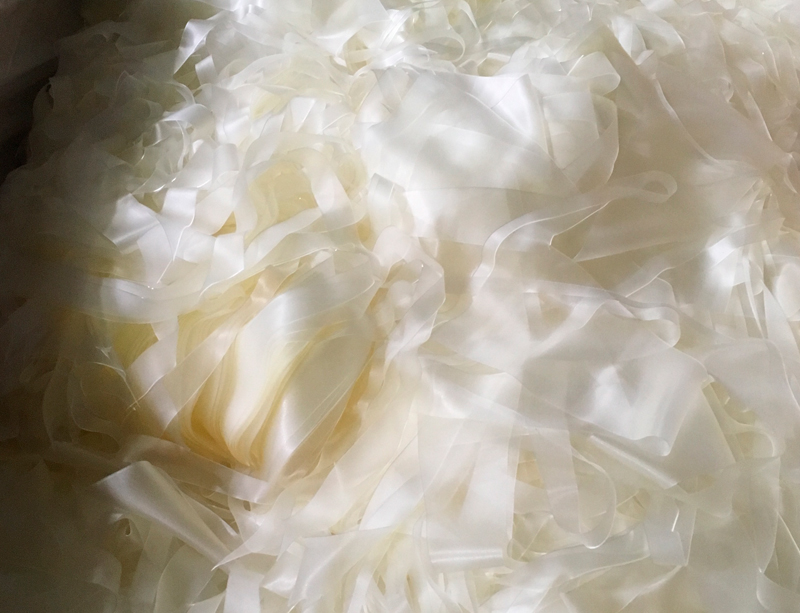 Sustainable film production
As a major manufacturer of products for the plastics industry, Kuraray recognises that it has a responsibility towards the environment and society. Our corporate philosophy therefore includes minimising the environmental impact of production. We are also committed to a sustainable approach to waste products and their re-use — for example in the production of films for laminated safety glass.
That is a valuable product that is used by everyone. In fact, the use of safety films in automotive glazing can save lives. Kuraray produces such films for the glass industry from polyvinyl butyral (PVB) at its site in Troisdorf. These interlayers are laminated between layers of glass to ensure the stability and safety of glazing in cars and building façades, as well as windows and doors in our homes.
Trimmings are valuable
Thousands of tonnes of film from rolls are laminated in this way and any film protruding from the edges of the glass has to be cut away. However, these trimmings are not wasted. Kuraray has developed a recycling concept to return them to the production process. Customers pack them into bags provided by Kuraray. Recycled films are then produced from these trimmings at our site in Holešov in the Czech Republic.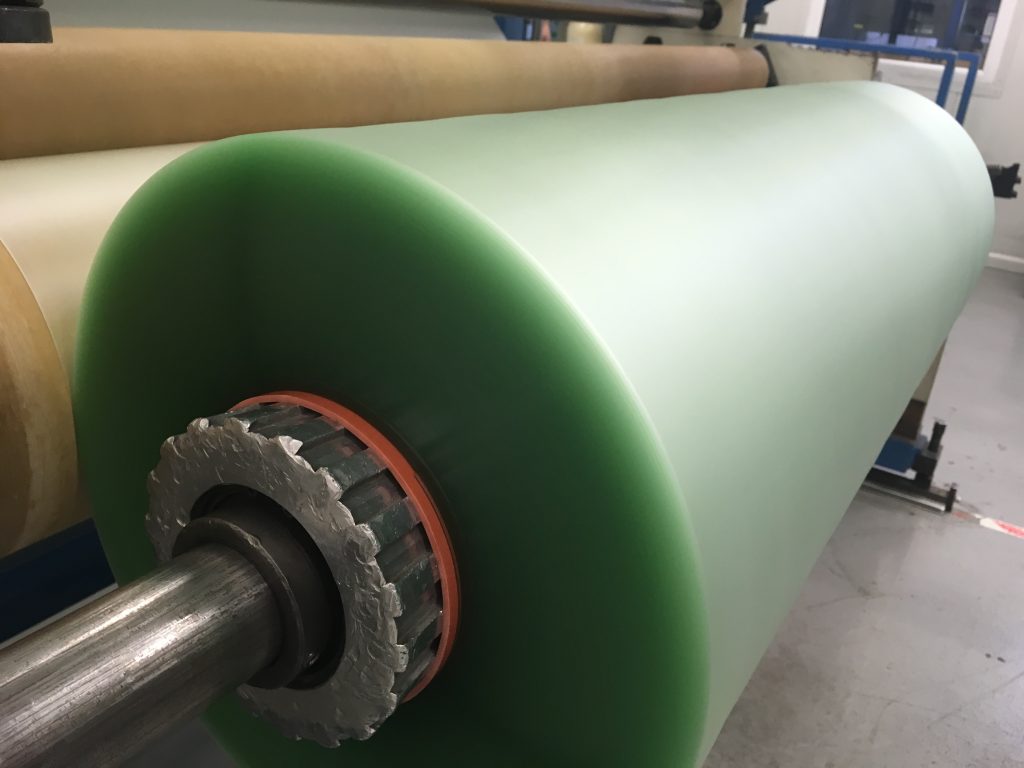 Back in the 1970s, our Troisdorf site in Germany came up with the idea of reusing production scrap and developed a special process for internal recycling. Employees are made aware of the value of this material from their first day at the company.
Developing new ideas
Kuraray would be happy to take back safety film from used cars before they are scrapped and we have already looked into the possibilities. However, at present it is not possible to separate the film from the glass without contamination. Although the market for recycled film is still quite small, Kuraray is endeavouring to come up with new ideas to make it bigger. For example, trimmings from acoustic film can be turned into a white film that can be used for large architectural applications.
Working sustainably is part of our corporate philosophy. We have built up a recycling system for our PVB films and develop new ideas on how to re-use trimmings.

Dr. Holger Stenzel, Director of Operations Europe in KEG's PVB Division
---