Mikasa to use Clarino™ as the surface layer for the official FIVB tournament ball
Unlike other games, the balls used in volleyball have to withstand a wide range of conditions. As well as good flight ability, they need to have perfect properties in the air and withstand the toughest conditions. Japanese sports equipment manufacturer Mikasa has therefore chosen Clarino™ for its latest generation of volleyball balls, the V200W. Taking over from the MVA200, which has been used since the Beijing Olympics in 2008, the V200W will be the official ball for the FIVB Volleyball World Cup in 2019 and other major games sponsored by the FIVB.
The Clarino™-based volleyball surface: non-slip, soft and elastic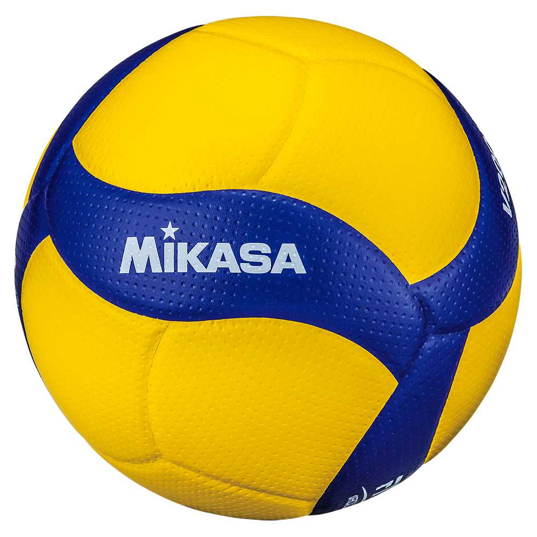 A double-layered cushioning structure that combines a surface layer of foamed polyurethane and a nonwoven microfibre layer with a sponge-like texture gives the volleyball surface its distinctive elasticity and softness to the touch. A multi-pattern structure created by dimple embossing and fine surface patterning helps stabilize the ball's trajectory. The "Nano Balloon Silica" coating greatly enhances ball control by preventing slipperiness caused by factors such as perspiration during the game.
Clarino™ man-made leather – robust and environmentally friendly
Clarino™ nonwoven microfibre fabric is ideal for use in sports balls. It is highly robust, with an excellent modulus of elasticity, high abrasion resistance and improved absorption properties. Balls made with Clarino™ therefore meet the extremely high demands of professional sports. Produced using an environmentally friendly process, Clarino™ can be stamped, perforated, embossed, printed, laminated and dyed almost any colour.
Result of a long-standing partnership
Kuraray and Mikasa have worked together for many years. Their partnership dates back to 1967 when they first developed a material for volleyballs. Clarino™, which resulted from this joint development work, was used in the MAV200, which the FIVB designated as its official tournament ball in 2008, and has become established as a surface material for volleyballs. Building on this success, Clarino™ has now also been selected for the V200W, the official volleyball for upcoming FIVB-sponsored games.
---