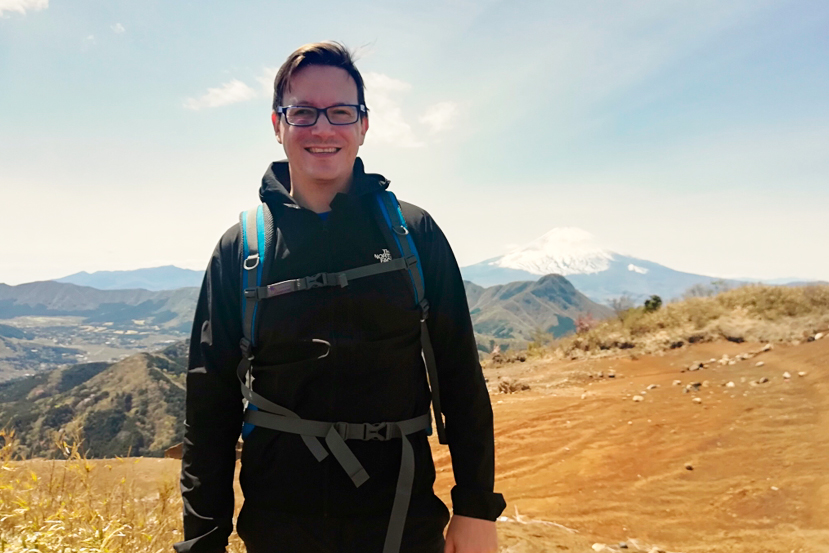 As an Expat in the Japanese Headquarters
Many Japanese colleagues have already spent extended periods working at the Kuraray Group's locations around the world. There is also an exchange programme between Kuraray's operations in Europe, the USA and Korea. Now we can report on a new first: since April 2017, Jan Lenz has been working in Tokyo – the first German colleague to do so. He talked to numberOne about his experience of working and living as an expat in Japan.
Jan Lenz (42) has already taken up many challenges in his life. Treading water is not for him! He has a passion for learning and personal development and regards his life and career as a lifelong learning process. His decision to move from Germany to Kuraray's headquarters in Japan for two years fits in with his open and inquisitive attitude to life. Jan Lenz originally trained to be a wholesale and export clerk. He joined Kuraray in 1995 and has held positions in sales and logistics in the Clarino BU as well as working in logistics in the Medical BU. Alongside his job he first took a qualification in business administration at the Chamber of Industry and Commerce and later gained a BA in Business Administration from the Hessische Berufsakademie Frankfurt. Most recently, he earned an MSc in logistics from the Technical University of Central Hesse.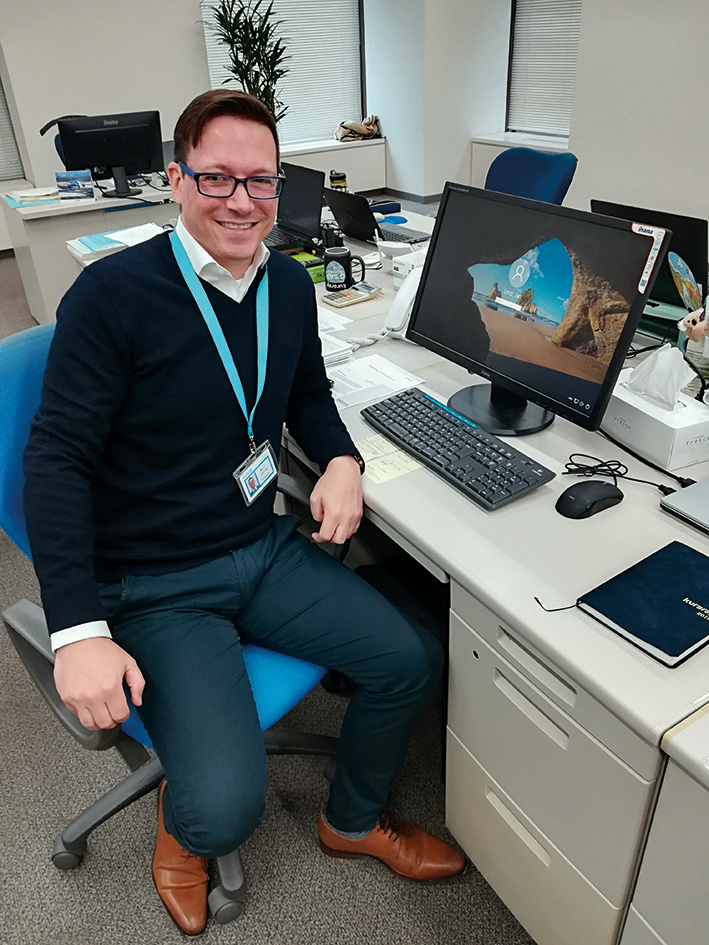 In Tokyo, he works in the Planning & Administration Department of the Vinyl Acetate Resin Company. Together with his colleagues, he is responsible for administration, controlling, business support, monthly/quarterly and semi-annual reporting. In addition to the daily controlling tasks, he supports the conception, coordination and implementation of improvement processes (e.g. implementation of a standard analysis) and takes care of a global logistics project.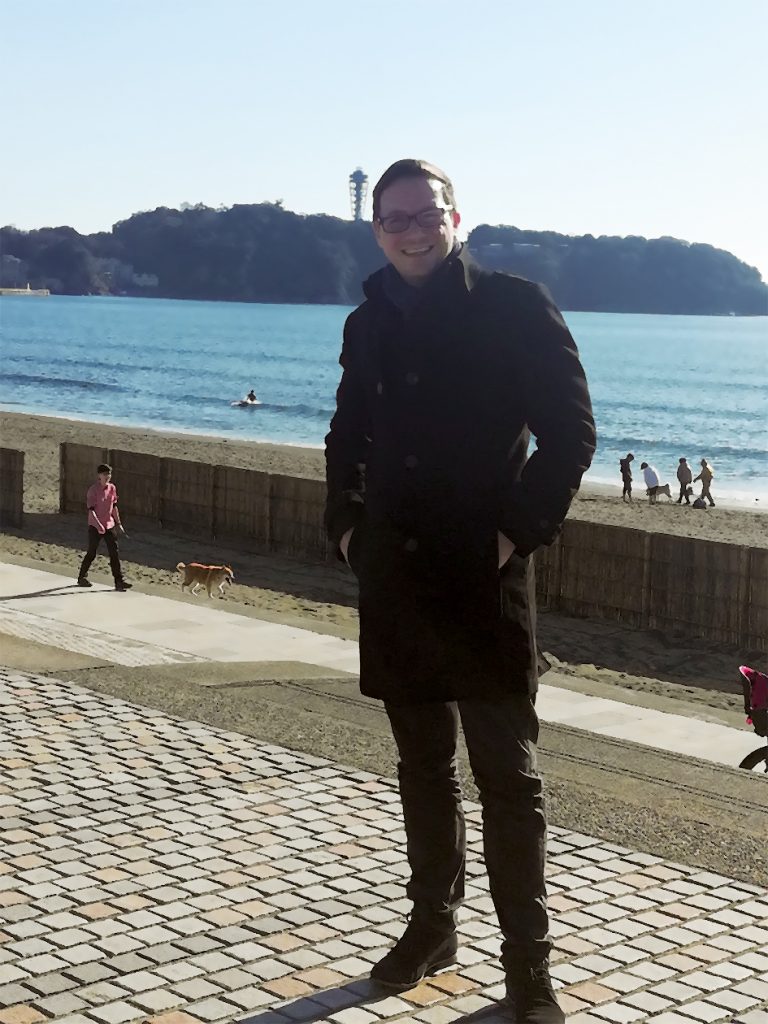 Jan Lenz feels very comfortable with his colleagues in the Planning & Administration Department. "I was given really good assistance in preparing for my time here," he says. Before I moved to Japan, I was given the opportunity to spend a week here on a business trip. That enabled me to meet my new colleagues and get a first impression of Japanese culture and of Tokyo as a city. Thanks to the extremely positive impressions of the working environment, food and surroundings, it was easy to stick to my decision and come to Japan for an extended period. And I did not have to take account of the more complex needs of a family." Jan Lenz received support from Birte Hein (HR KEG) and Chris Wagner (HR KRC) as well as from his new colleagues in Japan, who helped him find his feet. That was really necessary, because he had to fill out many forms in Japanese for everyday things such as opening a banking account, applying for a credit card and setting up an internet connection. "I even had to rely on assistance from my Japanese colleagues for things like using the washing machine and the panel to set the hot water temperature because all the controls are in Japanese," remembers Jan Lenz with a smile. In this way, he rapidly gained contact to Japanese colleagues outside of work and regularly plays tennis with them. He is interested in finding out more about Japan and often goes hiking with colleagues, even though he was never very interested in hiking beforehand. Unfortunately, he has far too few days holiday to do everything he would like!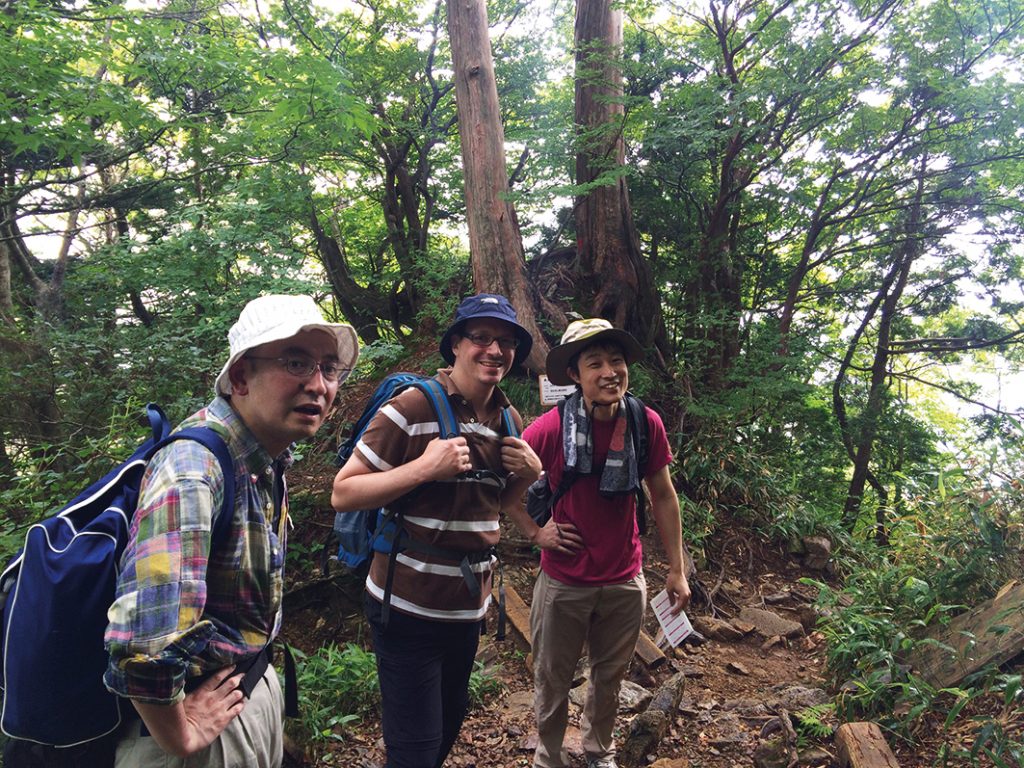 One thing Jan Lenz had to get used to was working in an open-plan office with "team islands". About ten employees work at each "island", seated in two rows of five with the manager at the head. "There are about 120 people or maybe even more working on our floor. However, it is surprisingly quiet so it is possible to concentrate on your work," he reports. He is fascinated by how disciplined the people in Japan are (punctuality is much more than a virtue!) and by their enormous helpfulness. Even in stressful situations, he finds the Japanese working mentality exemplary. People do not get rushed or treat their colleagues impolitely. "Their focus, patience and harmonious interaction with their colleagues are very positive." Jan Lenz definitely likes his new working environment: he is working hard to learn Japanese and has just extended his planned stay in Japan!
---