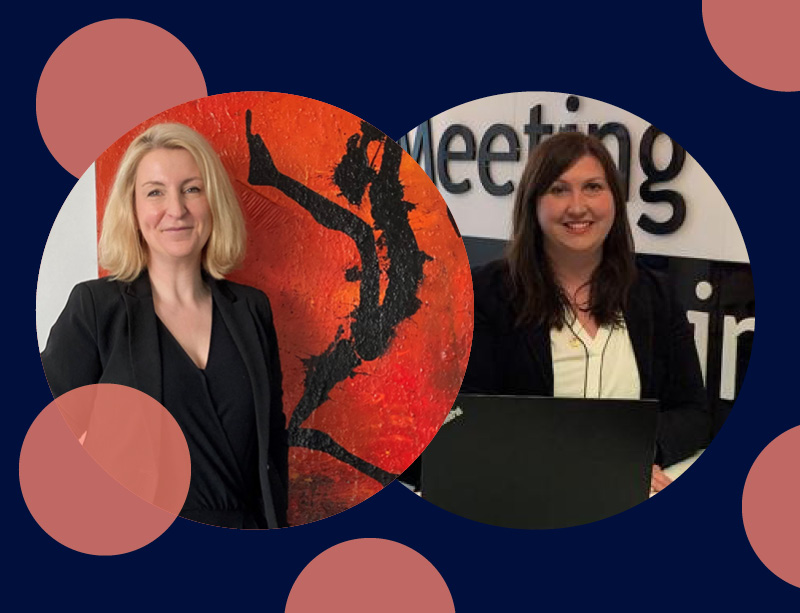 "A milestone for digital trade – and Kuraray is one of the trailblazers"
Juliane Löbig, Director of Finance & Accounting at Kuraray Europe, and Linda Schippler, Manager Accounts Receivable, talk about the world's first live transaction via the Marco Polo trade finance network.
May 10 was the big day: Turkish glass corporation Şişecam gave Kuraray Europe an "irrevocable payment commitment" to secure the delivery of special laminated glass interlayers from Germany to Turkey. That was the world's first live transaction of this type via the new trade finance network, Marco Polo, and a milestone in the digitalization of international commerce. In this interview, Juliane Löbig, Director of Finance & Account at Kuraray Europe, and Linda Schippler, Manager Accounts Receivable, explain how the Marco Polo payment commitment revolutionizes cross-border trade and what advantages digitalization of finance has for Kuraray's customers around the world.
---
Ms. Löbig, what exactly is Marco Polo?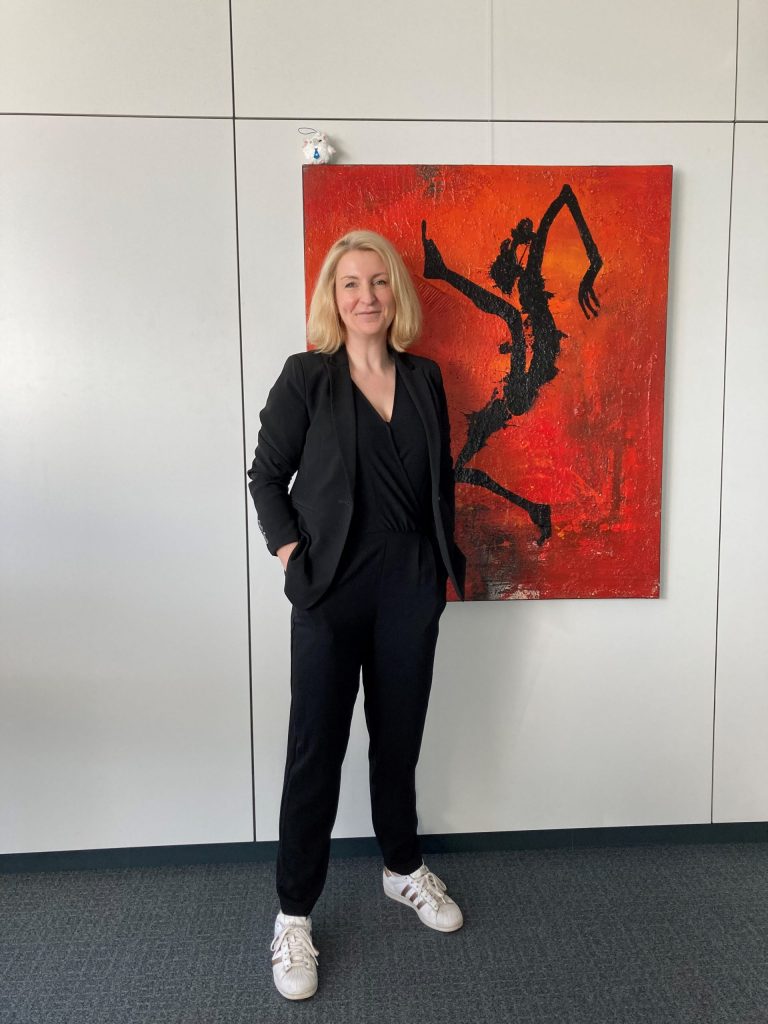 Juliane Löbig: Marco Polo is one of the world's largest and fastest growing trade finance networks. It is based on a decentralized blockchain solution that facilitates the seamless and secure exchange of data and assets between companies and banks worldwide. Marco Polo therefore provides a key precondition for faster and simpler processing of international trade transactions in the future – as safely and reliably as conventional trade finance operations.
Kuraray was involved in the world's first live transaction via Marco Polo. How come?
Löbig: That was something really special for us. About a year ago, we took part in a pilot transaction involving Commerzbank, our customer Şişecam and its bank, İşbank of Turkey. That was very successful. However, the first live transaction in May 2021 was naturally an even bigger highlight (she laughs). Marco Polo is a big step towards simplifying international trade and digitalizing the documentary business, which is one of the last paper-based processes. That is a real milestone – and Kuraray is one of the trailblazers.
What is important for Kuraray in the execution of international trade?
Löbig: As a international speciality chemicals company, Kuraray handles a large number of cross-border transactions every day. We have had a close and trustful relationship with many of our customers for many years. Therefore, it's extremely important to offer them maximum security – and a reliable framework is important for us as well. International transactions involving at least two different legal jurisdictions are often complex. To minimize the risk for both partners, documentary business has become an established part of international trade. One of the best-known examples is the letter of credit.
How do such transactions work?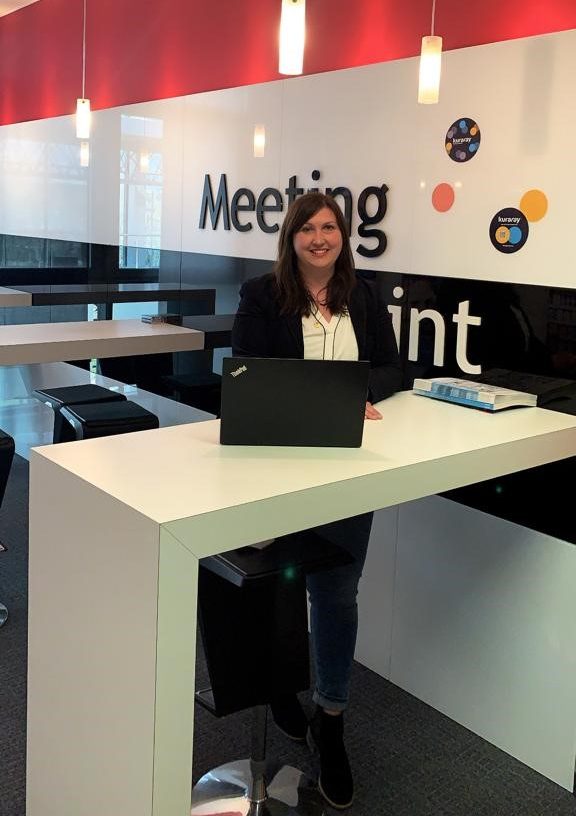 Linda Schippler: Let me give you a simplified example of how a letter of credit works. We sign a contract with a customer to deliver speciality polymers on a specific date. The customer then opens a letter of credit with its bank. In other words, our customer's bank gives us an abstract commitment that the settlement amount will be transferred to our bank when certain documents such as the freight note are presented. Our bank acts as the intermediary. When we present the agreed documents to our bank, the bank checks that they are correct and pays us the agreed amount.
That's a complex process. What happens next on the customer's side?
Schippler: Our bank forwards the documents to our customer's bank and charges it the amount due. Our customer receives the documents from its bank and is then able to take delivery of the goods, for example, when they arrive at the port. In this way, the receivables of both parties are secured at all times. Up to now, all documents involved in the process had to be presented personally to the contract partners at each bank as hard copy. That was a time-consuming process.
To what extent does Marco Polo simplify the process?
Schippler: Marco Polo means that we can digitalize and automate a large part of the process of processing international transactions. Distributed ledger technology plays an important part in this. It allows automatic matching of trade data. On that basis, importers can, for example, issue irrevocable payment commitments to exporters across borders – in a fully paperless process. That was what this first transaction with Şişecam involved. The new system offers both security and greater transparency.
Why does Marco Polo make execution more transparent?
Schippler: Transactions take place in a protected environment. Everyone involved can communicate and view trade data simultaneously via special digital nodes. Everything is encrypted using blockchain technology. This ensures that the transaction data are only passed on to the parties involved in the trade chain and makes the flow of information much faster and more efficient.
What was it like being part of the first transaction?
Löbig: At Kuraray, we believe it's very important to offer our customers innovative solutions. That applies to our products and naturally also to the processing of transactions and the services we provide. In recent years, Finance & Accounting has automated and digitalized almost all internal processes. Marco Polo fits in perfectly with our digitalization strategy. And Commerzbank, İşbank and Şişecam are experienced business partners with a good reputation that enable us to take a big step forward in the execution of foreign trade. Personally, that makes me quite proud.
Many thanks for talking to us Ms. Löbig and Ms. Schippler.
---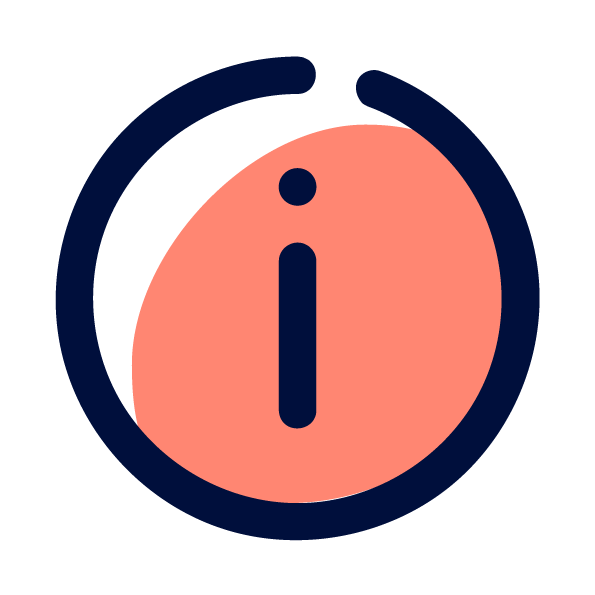 The Marco Polo network
The Marco Polo network, which was launched in 2017, offers banks and companies an open software platform for trade finance. The network is a joint initiative of the technology companies TradeIX and R3 and global banks such as Commerzbank and their customers. Marco Polo uses a decentralized blockchain solution that allows seamless and secure exchange of data and assets between participants. Following a pilot transaction in May 2020, the first live transaction via Marco Polo was executed by Kuraray Europe, Şişecam and two banks – Commerzbank and İşbank – on May 10, 2021. Today, Marco Polo is one of the world's largest and fastest growing trade finance networks.

---