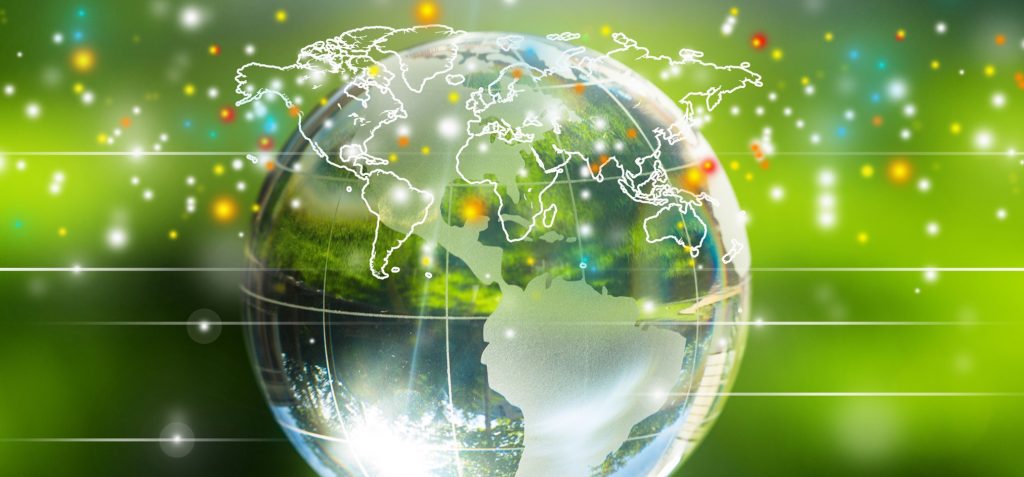 What will tomorrow's world be like? What are the latest technologies and where are they taking us? What will society need in ten or twenty years' time? Megatrends help us answer such questions. A megatrend is defined as a far-reaching social, economic, political, ecological or technological shift that takes time to emerge. Once they are established, megatrends influence a wide range of activities, processes and perceptions, sometimes for decades. Megatrends transcend geopolitical and physical boundaries and offer enormous opportunities.
Megatrends also inspire us to look for new solutions: Kuraray analyses such changes and the resulting needs and adopts new approaches to make the solutions that are already available even better. In this issue of our online magazine, we present Kuraray's latest developments in the areas of digitalization and sustainability.
The digitalization megatrend
Self-driving cars, smart factories and new communication technologies: 5G paves the way for innovative future applications. Fibre optics are extremely important for the rollout of this new network. Find out how materials like our SEPTON™ Q-Series protect sensitive fibre optic cables and contribute to secure and stable data transmission in "Speed up rollout of the 5G network".
Artificial intelligence (A)) is the next step in digitalization. In many fields it is no longer really a megatrend: it is already a firm fixture in our daily lives. More and more applications can be simplified and optimized with the aid of artificial intelligence. For many years, Trosifol® — the world's widest range of laminated glass solutions — has been complemented by the Trosifol SoundLab. Find out how artificial intelligence is enhancing this service in "Future-oriented architectural planning".
The sustainability megatrend
Environmental compatibility and careful use of resources are becoming key quality criteria in the fashion sector. Now, Kuraray is introducing the world's first man-made leather containing nylon made entirely from recycled materials. This high-quality nonwoven is the first material in the Clarino Sustainable Collection, which Kuraray will be bringing onto the market in the coming months. Read more in "Sustainable is the new luxurious".
Recyclable packaging: 78,000 tonnes of packaging are produced every year but only 14 percent is recycled. The Ceflex consortium aims to bring about a massive increase in the proportion recycled. Now KURARAY POVAL™ and the PVOH business unit are joining this initiative. Read more in "Sustainable packaging, less waste".
Low-emission vehicles are vital for a sustainable future. For that we need high-tech materials with properties can be used in electric drives and combustion engines to optimize mobility. Find out why GENESTAR™ is the material of choice for the automotive and electronics industries.
The bio TPEs in the SEPTON™ BIO-series from Kuraray comprise up to 80 percent renewable raw materials. Their unique properties make them suitable for many different components of shoes — from soles to durable and elastic synthetic leather for uppers. And that facilitates the production of fully sustainable shoes. Read more in our "Case study SEPTON™ BIO-series: Sustainable TPEs for comfortable shoes with outstanding grip".
Pandemic-driven trends
The Covid-19 pandemic is also influencing global trends. Like many other companies, Kuraray has been confronted with cancelled trade shows and restrictions on meeting up with customers.  Digital alternatives were suddenly the name of the game! We have therefore shifted many of our activities into the virtual world — with great success! You can find out more about our virtual events in this reports:
In-house news
All the best, Ralf Eschrich! In recent years, Kuraray's site in Troisdorf, Germany, and the management of the Trosifol business in Europe have been closely linked to one person: Ralf Eschrich. To mark his retirement in November 2020, we look back at his 35 years in the service of Trosifol.
And last but not least, we are delighted that our employees have given us top scores in two employer rankings: "Employees give Kuraray top scores in two employer rankings".
---
Register here to receive for future issues.