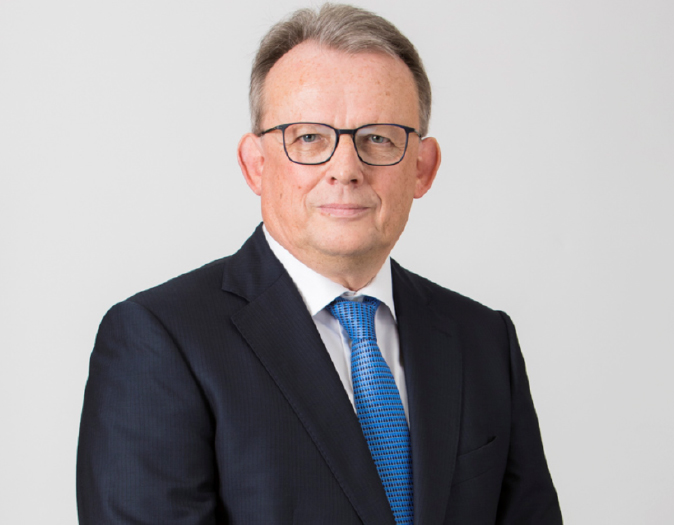 Interview with Dr. Matthias Gutweiler on his appointment to the Board of Directors of Kuraray
Dr. Gutweiler, the global Kuraray Group has appointed you as the first non-Japanese member of its Board of Directors. What opportunities does that bring?
The Kuraray Group has been engaged in a process of internationalization for quite some time now. 68 percent of our business (2019) is already done outside Japan. That means more and more global locations and employees are being added to the Kuraray Group, with its strong roots in Japanese culture. For the Kuraray Group, internationalization means that people around the world now have a say in decisions. My appointment to the Board of Directors is another step in this process. Personally, I find that very encouraging. Therefore, this appointment is not simply a mark of great esteem for me, personally. It is also a clear signal to everyone in the Kuraray Group that we want to grow together and make our company strong for the future.
I would like to use my professional experience, cultural values and personal commitment to support the transformation of Kuraray and its ongoing development. I look forward to playing a part in this development, together with the employees at Kuraray in Europe and throughout the Group.
What perspective can you add as President of Kuraray Europe?
Cultural differences and diversity are key strengths of the Kuraray Group. Through my work on the Board of Directors, I can reflect the international perspectives required for our business operations and give a voice to the benefits and opportunities that our diversity opens up to us. In other words, I see myself as an ambassador for the international management. Precisely now, during the Covid-19 pandemic, with all its consequences for global business, I believe it is very important to make sure that international viewpoints are taken into consideration when defining key strategic milestones. Adding future-oriented, global perspectives to the Board of Directors led by Kuraray's President, Masaaki Ito, will not simply help us in the short term as we prepare the next mid-term plan for the Group. It will also play a part in determining the Kuraray Group's long-term direction.
Which other topics are you keen to drive forward?
The talented young people in the Kuraray Group are one of the most important foundations for growth and transformation. I see that as a special priority in my role as a member of the Board of Directors. We have a large pool of well-trained, committed and resolute young employees, so we need to make sure we provide the right support for this rising generation of international employees, integrate them into our global structures and delegate responsibility to them. That is the belief that has guided each of my working days since I became President of Kuraray in Europe in 2009.
Besides your international role, what do you see as the future focus of Kuraray Europe?
When we talk about shaping our future, sustainability and environmental protection are central issues for the chemical industry. Together with our customers, we will therefore be aligning product development to sustainability in the coming years. For example, the Kuraray Group can take the lead in packaging, with intelligent solutions for barrier films (e.g. PLANTIC™) and barrier coatings (e.g. EXCEVAL™).
As one of the leading speciality chemicals producers, we evidently have a special responsibility to pay attention to the environment. Sustainability is becoming increasingly important in our business and actions. Our decisions have to take account of that. At the same time, we have to work as a team to overcome the impact of the global Covid pandemic. Growth will be vital for that and in Europe, particular, sustainable business models will be the key.
---