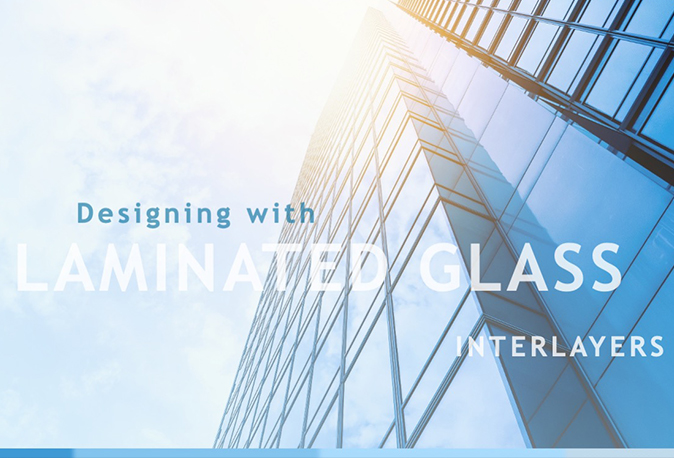 Trosifol® at glasstec VIRTUAL
glasstec is the biggest trade show in the sector: every two years, thousands of trade visitors flock to Düsseldorf to get an overview of the latest developments in glass manufacturing. This year, the coronavirus pandemic meant the event was held virtually. Kuraray took part – with first-hand information for users and a fresh, modern look.
Networking with customers, discussing their requirements and answering individual questions are a matter of course for Kuraray and have top priority for our customer service. For many years, glasstec, the leading trade show for the glass industry, has been a platform where Kuraray can meet personally with its customers. Since this year's edition of the world's largest trade show for the sector was postponed to 2021 due to the pandemic, the Trosifol® marketing team was quick to decide that we should embrace the new online format and take part in glasstec VIRTUAL.
Alongside a virtual exhibition booth with a wealth of product information, the team organized two interactive web sessions. Participants could request a place at the online sessions using a matchmaking system. Our sessions focused principally on applications for laminated safety glass. Participants found out more about the design features of laminated safety glass and the possibilities and advantages offered by the different interlayers marketed by Kuraray for modern glazing. Another session was about codes, standards and key factors in the development of hurricane-proof glazing systems.
User-centric communication with a new look
Many users — glass manufacturers, metalworkers, designers and architects — took advantage of the sessions to ask specific technical questions via the chat function. These were answered during the sessions. The presentations were distributed to participants afterwards on request. A good deal of preparation was required for this virtual trade show. "We could use a lot of the content from our Trosifol® webinars," says Jochen Regenauer of Market Development EMEA. "However, we spent quite some time redesigning our slides as a three-level presentation giving it a fresh new look to make it different. That got a good response." In these challenging times, the team plans to stay in close contact with you – our customers – and develop new communication activities, for example, via social media and multi-lingual product videos.
---
Missed the Trosifol® web session?