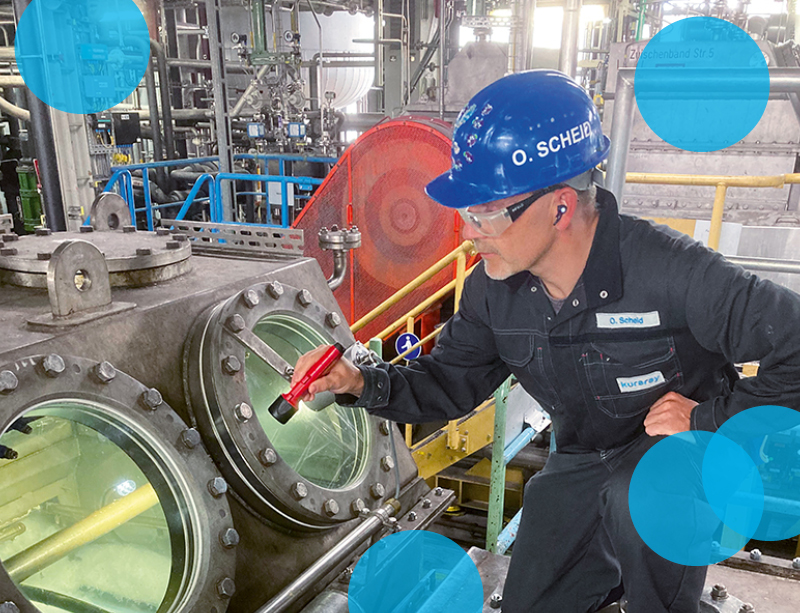 Success story: occupational reintegration
Production processes have to run smoothly to make sure our customers get the products they have ordered "just in time" in uncompromising quality. Making sure that the equipment functions properly requires people. If employees' ability to work is impaired by serious or long-term illness, there is a risk that it could hamper business and people could start to worry whether their jobs are safe in the long term. An example of successful occupational reintegration in a production plant shows that constructive solutions are possible.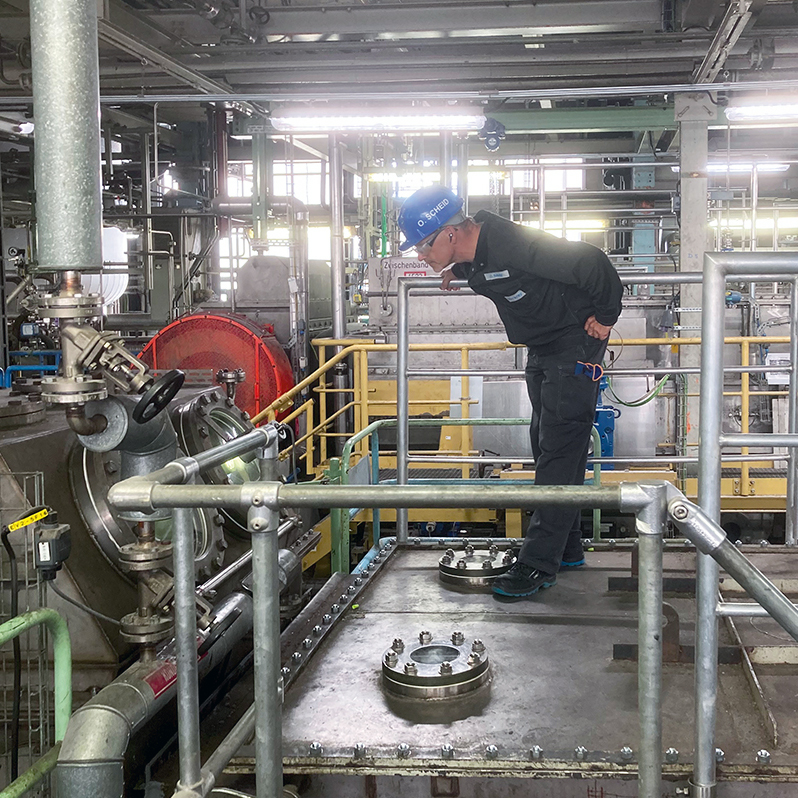 Everyone's different and permanent stress can be debilitating: what one person simply finds annoying may have a serious impact on someone else's health. That's what happened to Oliver Scheid, a plant operative at Kuraray. He knows the Poval plant like the palm of his hand. When he was 16, he spent some time in the plant as an apprentice chemical production technician and now he has worked there for more than 30 years. As a shift worker, for years he was able to handle complex processes and the need to respond quickly and flexibly to challenges. But one day he reached breaking point. "Four years ago, a new process control system was introduced and I had difficulty getting used to the new technology. The changeover in the control room also resulted in an unbelievable number of alarms," says the 48-year-old family man. He found the constant alarms very wearing and that affected both his ability to work and his relationship with his colleagues. The plant supervisor, Mustafa Sisman, and plant manager, Christian Müller, took his condition seriously and offered him an occupational reintegration programme. That initiated a rehabilitation phase, during which Oliver Scheid was also diagnosed as having other health impairments.
Both sides need discuss problems openly
Oliver Scheid benefited from the mediation of Christina von Versen, a health expert at our occupational reintegration partner B.A.D. Gesundheitsvorsorge und Sicherheitstechnik GmbH. Christian Müller also acknowledges that B.A.D.'s neutral intervention played a key role in finding a workable solution for both sides because it quickly became clear that Oliver Scheid needed to be assigned different tasks.
"In such a complex plant as ours, where there are different shift team and the skills of each individual complement those of the other members of the team, it's very difficult to respond individually to everyone's needs," says plant manager Christian Müller. Therefore, he is very happy that a solution has been found. Oliver Scheid was transferred to a different shift to give him a completely new start and now works for the field service. His tasks include taking samples, troubleshooting and inspecting equipment in the plant. He is no longer deployed in the control room, expect when the shift roster and status of the plant make this unavoidable.
The occupational reintegration programme helped me enormously.

Oliver Scheid, plant operative at Kuraray
And the Poval plant is satisfied as well: both sides made concessions and worked together to resolve the situation.
Today, the Poval plant can count on Oliver Scheid again because he and his employer managed to find constructive solutions to the problems with the aid of the occupational reintegration scheme and the committed support of our partner B.A.D.
---