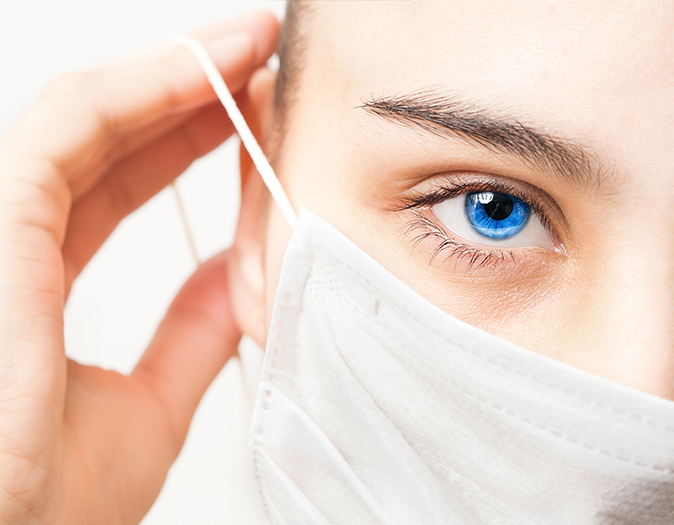 How masks can stop the spread of coronavirus
The COVID-19 virus has brought about many changes in our everyday lives. Social distancing, restrictions on public life and, above all, wearing face coverings will remain part of our lives for some time.
But why do we need to wear a mask at all? And, even more importantly, how do we wear masks properly?
Outside our homes, we often move around in confined spaces and cannot always keep the recommended minimum distance of 1.5 metres from others. Besides coronavirus does not always spread predictably and often symptoms only appear a few days after someone becomes infected. During that time, many of those infected come into contact with other people.
Wearing a mask tackles the main transmission path of the virus: it slows the spread of droplets that are produced when we cough, sneeze or speak. It also reduces the risk of contaminated hands coming into contact with mucous membranes.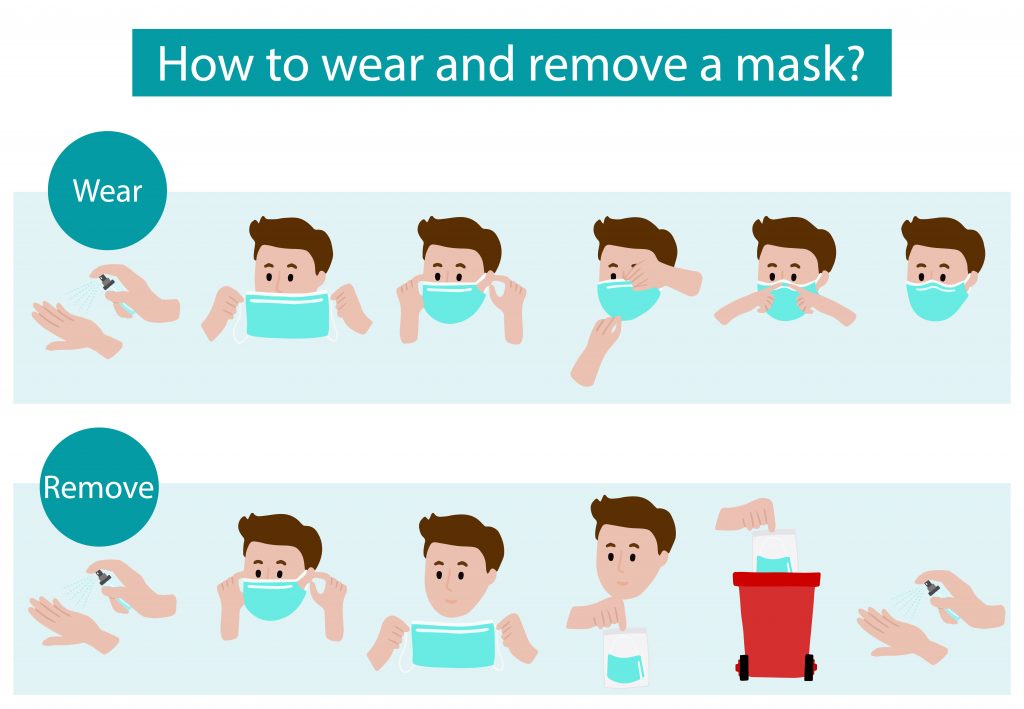 However, the correct way of handling masks needs to be learned. Therefore, here are some tips on how to use them safely:
Clean your hands thoroughly before putting on the mask (wash them for at least 20-30 seconds with soap and water or apply hand sanitizer).
Make sure that there are no large air pockets between the mask and your face. The mask should fit snugly around your nose and mouth.
Change the mask at the latest when it is has become wet from your breath to prevent a build-up of germs.
Do not touch or move the mask while wearing it.
When removing the mask, be careful not to touch the outside as it may be contaminated with the virus. Remove the mask carefully using the ear loops or ties.
Wash your hands thoroughly with soap and water after removing the mask to minimize the risk that your hands have become contaminated.
After use, reusable masks should be stored in an airtight container until they can be washed, or preferably washed immediately in hot water. Disposable masks should not be used more than once.
A word of warning: make sure that wearing a face covering does not give you a false sense of security. Masks do not protect the wearer; they protect other people.
And please do not forget the most important safety precautions such as washing your hands frequently and keeping a minimum distance from other people – to protect yourself and others.