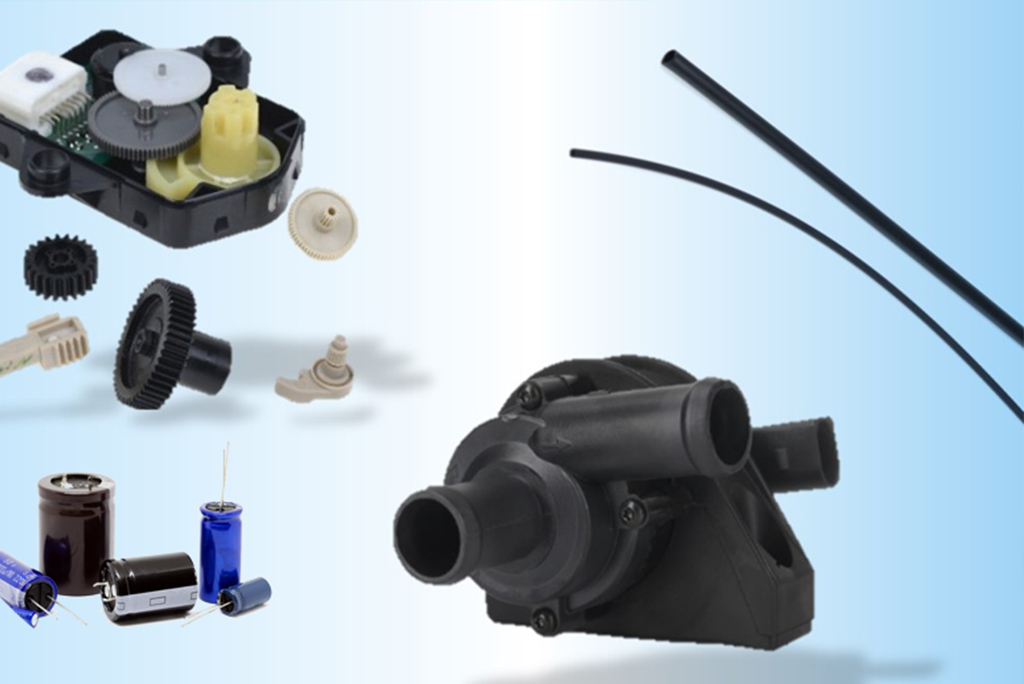 Smaller, lighter, further!
Low-emission vehicles are vital for a sustainable future. For that we need high-tech materials with properties can be used in electric drives and combustion engines to optimize mobility. GENESTAR™ is the product of choice in the automotive and electronics industry. It is robust, easy to process and weight-saving. And thanks to its excellent properties, it gives the industry clear cost benefits when competing in the race for the future.
Anyone whose electric car has run out of power far from a charging station is aware that range is vital! A high-voltage battery is only one of the factors that optimizes the range of a vehicle. Other key elements are lightweight materials for components that can be produced and installed compactly and guarantee optimum heat management in the vehicle thanks to optimal chemical resistance. That is essential for high-performance electric cars that can cover greater distances between charges.
GENESTAR™ — a genuine all-rounder
Consequently, automotive producers are constantly looking for high-tech materials that meet all of these requirements. That's why our innovative GENESTAR™ is currently conquering the world's biggest automotive market: Chinese producer Geely and its main supplier, Yinlun, use this chemically resistant polyamide in the production of electric drives. This innovative engineering material is used for a coolant flow control valve for the battery. As well as having lasting resistance to the coolant, GENESTAR™ reduces weight by 15 percent, which is a cost benefit for car producers.
In addition, our high-performance product is excellent for laser welding. Components produced using this innovative process have very clean welds. Therefore, all cogs in the coolant flow control valve produced by Geely are made of GENESTAR™. That ensures they are particularly small and compact. According to Geely, this component is to be used in a million electric vehicles.
Incidentally, coolant thermostats are also used in combustion engines to increase efficiency and reduce CO2 emissions. Therefore, Toyota also uses GENESTAR™. Using our product in the die-slide injection moulding process developed and patented by Japan Steel Works (JSW), a high-precision injection moulded component for the VR6 GR engine can be manufactured five times faster than in the past.
Heat and high voltage: no problem!
GENESTAR™ is also used directly in vehicle electronics because of its extremely low water absorption. It has high tracking resistance, which is important for electronic components. Even when used with a high-voltage part such as an 800 volt battery (which is common in the Porsche's Taycan electric car), GENESTAR™ only has very low tracking resistance. That allows further miniaturization, which increases the range of the vehicle.
Interested in finding out more about GENESTAR™?
Since November 2019, Andreas Weinmann has been responsible for developing the GENESTAR™ business in the German-speaking regions. With a degree in precision engineering/mechatronics, he has a wealth of experience of project management and business development in the automotive industry. He is in charge of the global activities for vehicle cooling systems.
---