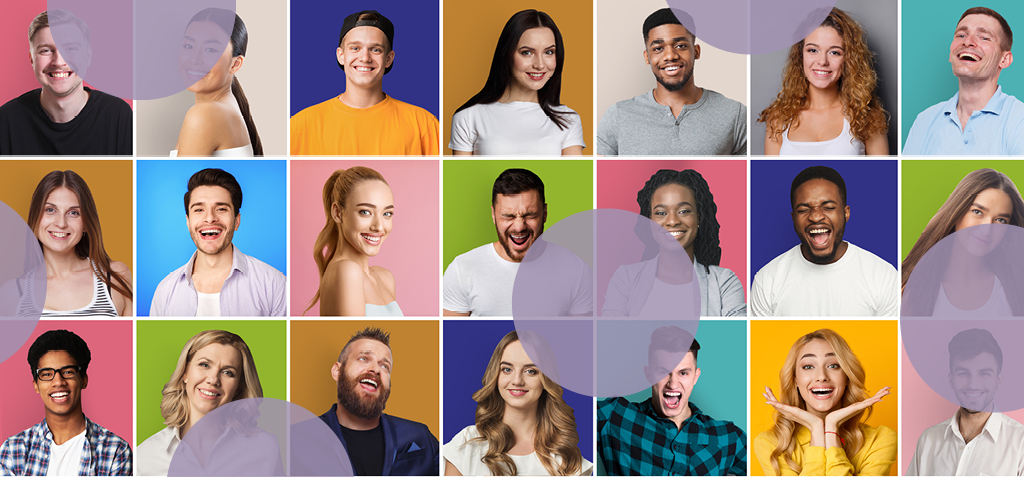 During its almost 100-year history, Kuraray has produced high-performance polymers for many different industrial markets. As well as extending our experience in each of our markets, our aim is to continuously increase and refine our specialist knowledge.
Working with Kuraray means working with people with a sound knowledge of industry and its unique challenges. Our solutions are tailored to the needs of each sector – regardless whether they are used in construction and architecture, aesthetic dentistry or to meet the needs of the electronics industry.
Experience of so many sectors broadens our perspective, which can be incredibly valuable for our customers. For example, applications developed for the automotive industry might be suitable for other sectors as well. That means we can recommend products and applications that you might not have considered or even be aware of but which can revolutionize your manufacturing processes.
We are also happy to share our knowledge. On April 9, 2021, we are therefore launching "Elastomer Coffee Talks", a new series of web seminars aimed at users from a wide variety of sectors – from high-performance tyres through medical and pharmaceutical equipment to consumer goods. The aim is to show you how high-performance thermoplastics like SEPTON™ and HYBRAR™ can make your products better, more sustainable and more user-friendly.
Dental practices have quite different requirements. Time is a big issue and the hygiene requirements imposed as a result of COVID-19 have made the situation even worse. Streamlining processes can shorten treatment times, but optimization has to keep up the high standards and ensure appealing results. The CLEARFIL MAJESTY™ ES-2 Universal shade concept from Kuraray Noritake Dental turns that into reality: read more in our article "The art of simplicity".
The differing needs of medium-sized glass producers compared with customers that process jumbo rolls was a key element in the development of our new Trosifol® Translucent White PVB film with strong adhesive properties. This product has been developed specifically for medium-sized producers, which usually process heat-strengthened of fully tempered glass.
In this edition of our online magazine, we also introduce Jun Inoue, the new Co-Managing Director of Kuraray Europe GmbH. He takes over from Naoya Uehara, who is moving to a new management role at Kuraray in Japan. Jun Inoue will be stepping up the focus on high-performance materials in Germany and Europe, and giving clear priority to materials with a strong sustainability profile.
Working to improve the sustainability and social responsibility of business is one of Kuraray's core corporate values. By joining the UN Global Compact, Kuraray is bundling its competence and contributing its sustainability expertise at international level.
Sustainability is also a central factor in our newly created international traineeship. Since October 2020, trainee Franziska Vosen has been providing cross-functional support for colleagues at Kuraray in Europe who are working hard to pave the way for a greener future. Read more about this national and global traineeship in "Talented youngsters for a green future".
MonoSol is using Kuraray's product know-how at two new production facilities, where Trosifol glass interlayers are used for two very different glazing applications. That "keeps things in the family" – for good reason!
At its site in Troisdorf Industrial Park in Germany, Trosifol is trialling new 5G technology. Here, partners from science and industry are involved in a unique research project to explore how innovative 5G technology can make industrial processes faster, more efficient and more sustainable.
Trosifol is investing elsewhere too. The production facilities in Holešov are being prepared for the future and will soon be able to produce SentryGlas® rolls in widths of up to 330 cm. That will enable architects and designers to create structures with increasingly large, self-supporting glazing elements.
Social commitment is extremely important to Kuraray. However, the coronavirus pandemic has made life difficult for charities in many different ways. Here you can read more about our support for nine good causes that are particularly close to the hearts of our employees.
And finally, a topic that affects us all: decisions. We constantly have to make decisions at work. Sometimes that is easy because the facts clearly point in one direction. But what should we do if objectively all the options are equally good? We present one useful tool, the utility analysis method, together with a practical template.
---
Register here to receive for future issues.