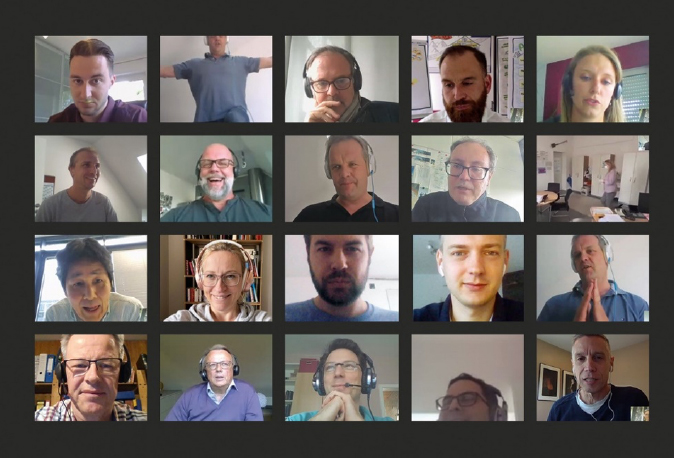 Working together to drive forward topics such as 3D printing and sustainability
Additive manufacturing, digitalisation and sustainable products and processes are important for innovation and tomorrow's technologies. Kuraray set a further milestone in the Group's innovative capability in Europe with the third edition of its European Future Days – held in digital format this time due to the Covid-19 pandemic. The event is part of the European Future Challenge, where employees from all organisational units come together in self-organised teams to work on solutions for areas such as digitalisation and sustainability. One result: the 3D printing initiative, where Kuraray is developing a holistic model for personalised sports equipment and orthopaedic products in collaboration with UnternehmerTUM, Munich Technical University's start-up centre, is embarking on the next round. For future-oriented concepts like this, Kuraray has once again been ranked by Prognos and F.A.Z. Institute as one of Germany's innovation leaders.
Our employees are the driving force behind innovations in our company. That potential was evident at our third European Future Days, which took place in virtual format due to the present pandemic.

Dr. Matthias Gutweiler, Managing Director of Kuraray in Europe
The European Future Days are part of the Kuraray European Future Challenge, which about 100 employees have been involved in for more than a year. Self-organised teams of participants from all areas of the company work on concepts and solutions for key topics such as digitalisation, future technologies like 3D printing, and innovative methods of working together. New project ideas are presented, for example, at open Pitch Events. The participants then decide which ideas receive a budget for further development. One of the winners is the 3D printing initiative, where Kuraray is working with UnternehmerTUM, a spin-off of Munich Technical University.
3D printing for individual orthopaedic products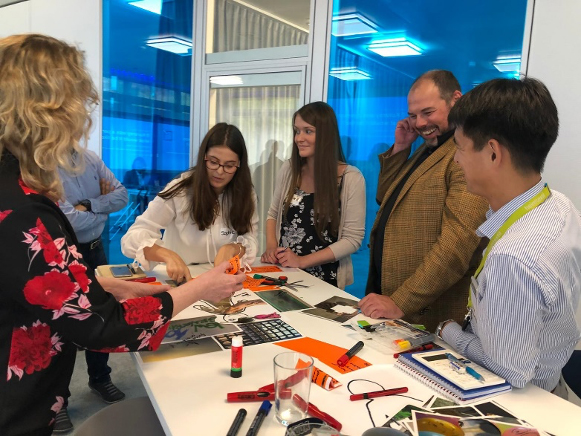 "3D printing allows the manufacture of products tailored individually to customers," says Carmen Mundt of Organizational Development & Communications at Kuraray. "Potential applications include orthopaedic products and customised sports and lifestyle articles such as protectors, racquet grips and helmets. Together with UnternehmerTUM and students from the Technical University of Munich, we are exploring how we can bring together our 3D expertise and technologies in an all-round concept — from the basic material to the end-consumer." Kuraray's Mowital® brand of polyvinyl butyral (PVB) is already used as a filament in 3D printing, while MOWIFLEX™ 3D 2000, an innovative PVOH (polyvinyl alcohol) support filament marketed by this speciality chemicals company, is used to produce filigree and overhanging structures on 3D printers. The support material can be washed off easily with water after printing.
Holistic development has benefits for customers and the environment
Another focus of the European Future Days was a holistic approach to sustainability within the company. As a leading speciality chemicals producer, sustainability is a key element in Kuraray's corporate vision. Kuraray constantly differentiates itself on the market with its environment-friendly production. Examples are the bio-based barrier material PLANTIC™ and Liquid Farnesene Rubber, which is produced from bio-farnesene. "Sustainability is a very dynamic topic that requires new methods of collaboration," says Johanna Krauthauf, Head of Organizational Development & Communications at Kuraray. "Using agile methods like co-creation workshops, we involve all organisational units from the start to help us develop even more sustainable products and processes that are precisely aligned to users' needs. That is good for our customers and for the environment." By examining topics like these with its employees at the European Future Days, Kuraray sets further milestones for future-oriented innovations. Speciality chemicals producer Kuraray is already driving forward tomorrow's technologies in Germany and Europe – as testified by the F.A.Z. Institute and market-research company Prognos, which have once again named it one of Germany's innovation leaders this year. That ranks Kuraray among the top 10 percent of the 150,000 companies evaluated in this study.
---