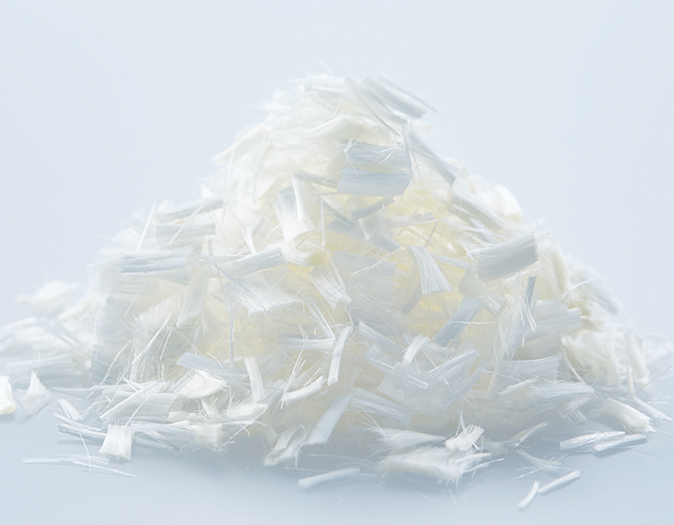 Kuraray is providing materials, expertise and funding for European project on sustainable substitutes for plastics
Plastics produced from fossil feedstocks are essential for many applications because of their very good mouldability and elasticity. Yet consumers want sustainable alternatives to oil-based plastics. Kuraray is taking part in the Piloting Alternatives for Plastics research project initiated by the Finnish research institute VTT. The 57 project partners include firms such as packaging producer Tetra Pak, paper producer UPM, and hygiene products manufacturer Kimberly-Clark. Led by VTT, the aim of this three-year project is to take sustainable materials developed in laboratories towards more industrial production. The selected piloting targets include fibre-based materials to replace the plastics used in, for example, food packaging, filters, textiles as well as wiping, hygiene and construction materials. Kuraray's PVOH brands KURALON™, KURARAY POVAL™ and EXCEVAL™ can greatly improve the mechanical properties of fibre networks as well as work as foaming agents. Alongside its materials and expertise, Kuraray is investing EUR 60,000 in this research initiative.
"Kuraray participated in a previous VTT–foam forming program where we demonstrated the potential of KURARAY POVAL™ as a foaming agent and KURARAY POVAL™ and KURALON™ as a strength agent. These findings were also presented at the paper conference Papercon 2017 in Minneapolis, USA," says Jens-Mikael Gottberg, Regional Marketing Manager at Kuraray.
Together with the VTT research team and our partners in the Piloting Alternatives for Plastics project, we are demonstrating the possibilities offered by bio-based materials such as cellulose fibres. We see a big potential for our KURARAY POVAL™ and the KURALON™ brands in many of the applications being investigated in the program.

Jens-Mikael Gottberg, Regional Marketing Manager at Kuraray
PVOH for strong fibre networks: top performance and biodegradability
The KURARAY POVAL™ and EXCEVAL™ brands of PVOH materials feature outstanding bonding to cellulose, adhesive strength and good film forming properties. The unique properties of these materials make them ideal for a wide range of paper applications and they are being used in graphical paper, thermal paper, inkjet paper, tissue and release paper, to name a few. "The new KURARAY POVAL™ 200-88 KX grade offers particular benefits for Piloting Alternatives for Plastics," says Heiko Mack, Head of Poval Business at Kuraray. "This high-molecular weight PVOH has very good film-forming properties and gives fibre networks excellent tensile strength and elasticity. Moreover, like all KURARAY POVAL™ and EXCEVAL™ products, it is biodegradable. That naturally fits in very well with the goals of this initiative."
Strong fibres for foamed fibre materials
As part of the research project Kuraray is also testing potential new applications for its Kuralon brand of synthetic PVOH fibres. Thanks to their high tenacity, alkaline resistance and affinity with matrix, these fibres can be used to reinforce speciality papers, concrete, plastics and rubber products such as tyres and tubes. "Together with our project partners and the experts at VTT, we are investigating to what extent using Kuralon as a binder fibre in the foam-forming process increases structural strength, especially of thicker paper grades," says Koichi Kambe, Head of BU Industrial Fibers at Kuraray.
The Piloting Alternatives for Plastics project runs until 2023 and is funded equally by the European Union, the Finnish government and the 56 international project partners. Kuraray is providing funding of EUR 60,000 for this project. "With materials such as PLANTIC™ bio-based barrier film and the bio-elastomer Liquid Farnesene Rubber, Kuraray already offers a number of sustainable, high-performance alternatives to fossil-based plastics," stresses Heiko Mack. "In the Piloting Alternatives for Plastics research project, we are extended our expertise in cellulose-based networks and developing completely new applications for our materials."
---