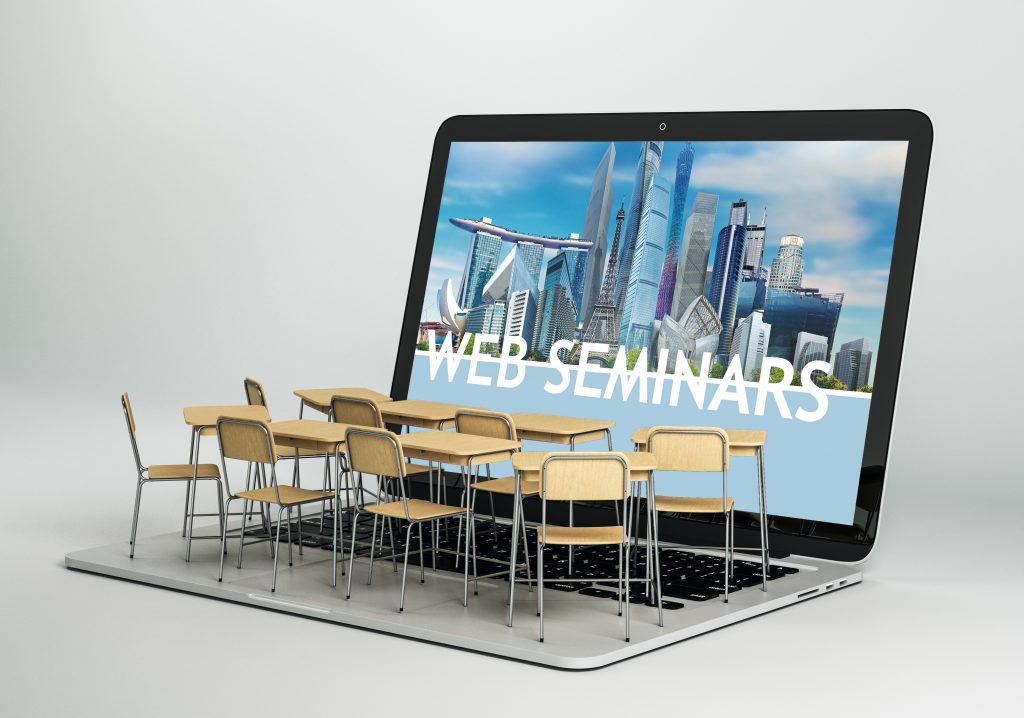 Webinars Trosifol®, KURARAY POVAL™, EVAL™/Plantic™ und Kuraray Noritake
The coronavirus pandemic has brought us all many challenges — limits on how many people we can meet up with, bans on business trips, cancellation of trade shows and events. What has not changed is our customers' need for information. They still want more detailed information on our product portfolio, helpful hints on our solutions for many different applications, and sometimes help and support. Kuraray has taken up the challenge! Some of our business units, including Trosifol, Poval, EVAL/Plantic and Kuraray Noritake are keeping in touch with customers through live seminar sessions. The encouraging feedback from customers shows that we are in tune with the times! That is an incentive for us to continue to develop this format — to make sure we are there for you in this crisis, wherever you need us.
---
Trosifol® highlights applications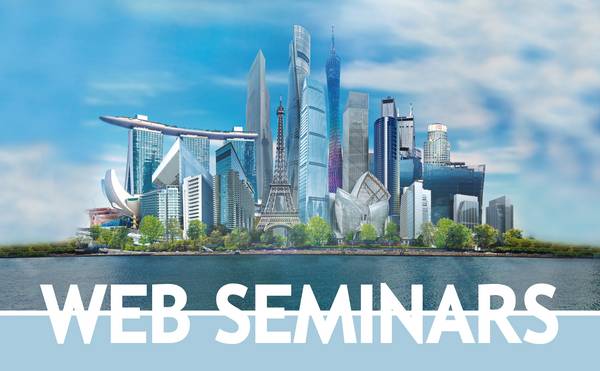 Contact with architects, planners and engineers is important for Jochen Regenauer and his team at Market Development EMEA. As trade shows and other events were cancelled and it became impossible to travel to meet up with clients, an eight-member team from Trosifol produced and launched a series of online webinars within a few weeks. A suitable IT structure was set up with WebexEvents. That gives us an optimum way to present our experts and products to you – using attractive online presentations, interaction via video conferencing functions, screen sharing and live, interactive Q&A sessions in high audio and video quality. Our data protection-compliant concept gives top priority to protecting the data privacy of our customers.
Our Trosifol® webinars stand out from the mass of web-based seminars because they focus on the applications you use every day. Our Trosifol® products have been integrated seamlessly into a total of eight presentations so far, ranging from UV control and sound insulation to specials on the use of interlayers in marine applications and hurricane protection.
Available from the Trosifol® website and backed up by a specially developed marketing campaign, the webinars have proven a real hit, attracting an average of 140 registered participants. During the live sessions, participants are able to ask direct questions about the topics covered. In addition, many smaller webinars have been held in various countries and languages. Next year, webinars will be held in Russian and Arabic. When will you be joining us?
---
Kuraray Noritake invites experts to share their knowledge

Minka Mordas and Dr. Adham Elsayed, who work in the Medical Business Unit, also realized very quickly that product presentations are not sufficient to meet the needs of demanding customers in the dental sector. Therefore, the Kuraray Noritake team in the German-speaking regions selected interesting training topics for customers. Top speakers from universities, labs and dental practices provide specialist, practical information in a customer-friendly format. The focus is on inviting well-known guest speakers to share their knowledge. "That fits in extremely well with our market image: Kuraray is not simply the leader in the dental products segment; we also have a name for research, science and continuing professional development," explains Minka Mordas. The concept is successful: on average, about 250 people register for the webinars, which are steadily increasing awareness of Kuraray Noritake.
---
KURARAY POVAL™ webinars meet an enormous need for information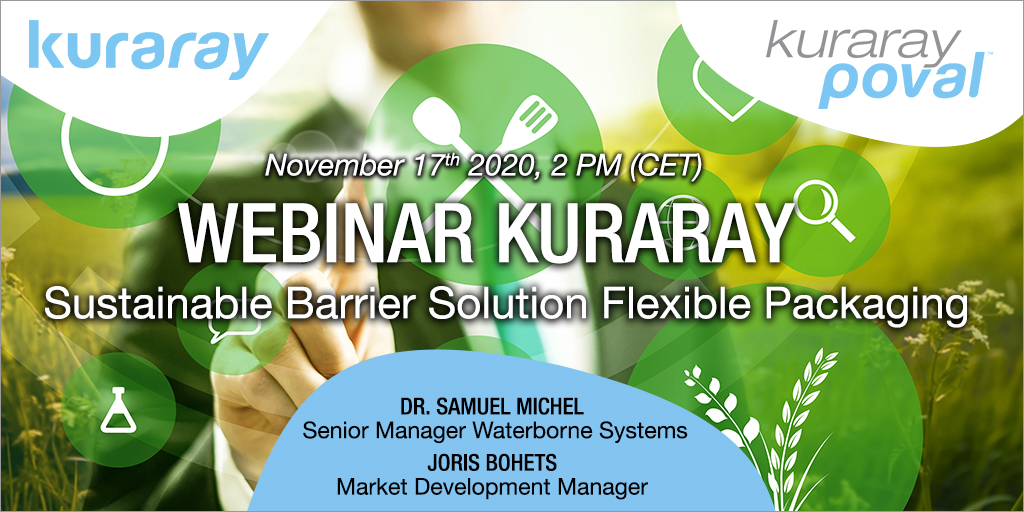 The webinar on sustainable barrier applications for flexible packaging was the first in a series of application-oriented online seminars. Rising demand for sustainable, recyclable packaging has given rise to many new challenges for packaging materials. Barrier coatings play an important role in this sector. As a speciality chemicals company, Kuraray is a well-known expert in barrier materials and the world's leading innovative producer of polyvinyl alcohol. Our KURARAY POVAL™ and EXCEVAL™ products offer solutions for water-borne barriers to gas, mineral oil and grease and seal in aromas. The webinar explored various aspects of barrier coatings for sustainable flexible film packaging. It also included practical instructions on applying KURARAY POVAL™ and EXCEVAL™ coatings to optimize their barrier performance.
Starting in January, Poval will be presenting a series of webinars, focusing on areas of application such as agriculture, cosmetics and animal nutrition. Special attention will be paid to the business unit's GMP-compliant products.
---
Other global webinars from Kuraray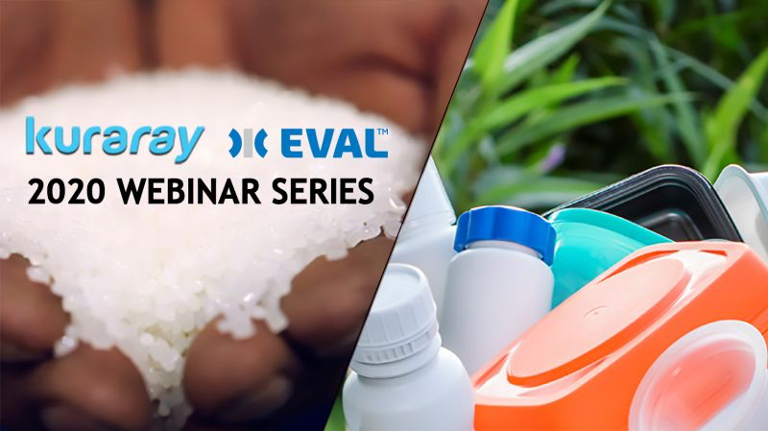 Our EVAL/Plantic colleagues in the USA also have a webinar program. "Barrier Innovations for the Circular Economy" is a 6-part series available in English and Spanish. We invite you to take part in the last webinar in the 2020 EVAL™ series and discuss the latest developments and challenges in recyclable and sustainable packaging and environmental protection with MonoSol™, KURARAY POVAL™ and EXCEVAL™:
---