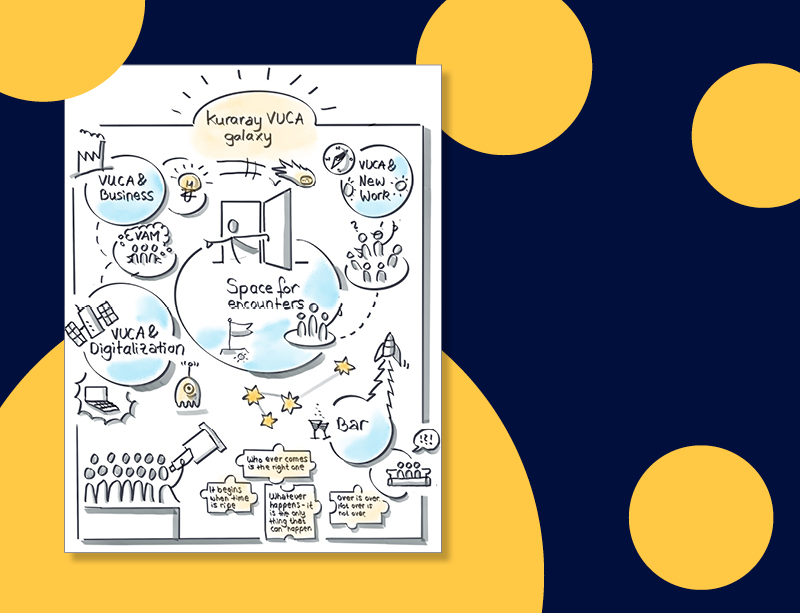 European Future BarCamp
Today's successful companies make use of their greatest potential: their people. Employees are no longer simply expected to carry out instructions; they take responsibility for their own decisions and form global networks that evolve into self-organizing structures. That is precisely the direction that Kuraray in Europe is taking together with its employees. The format for our third virtual European Future Day, organized as part of our European Future Challenge, was adopted by our employees. Our European Future BarCamp highlights the issues our teams are working on – and where Kuraray is heading.
For the past two years, around 100 employees from all parts of the company have taken part in the the European Future Days, which are part of our European Future Challenge. This is an opportunity for them to develop concepts and solutions for key issues such as digitalization, future technologies and innovative methods of collaboration. These are issues that do not simply affect us internally. They also have a lot to do with how we at Kuraray in Europe respond to our customers' needs.
Because of the coronavirus pandemic, for more than a year now, everything has taken place virtually. But that has not dampened the enthusiasm and commitment of the people involved. Networks have evolved with colleagues from different functions, regions and business areas. And it is not only our employees who benefit; it is good for our customers as well.
Now we are taking the next step towards self-organizing structures. Our open space format, the European Future BarCamp (EFBC), is creating scope for informal interaction. The EFBC is a platform for our colleagues to discuss topics and work on challenges they encounter in their daily work – because no-one knows better than our employees what drives them and their business activities.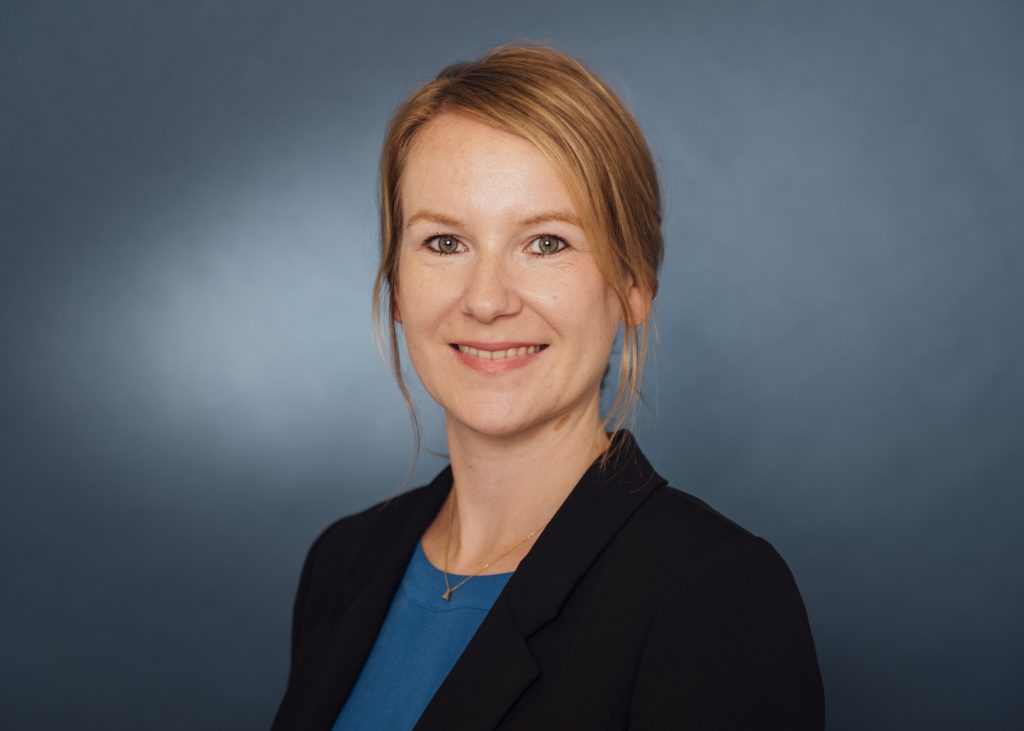 "In recent years, Kuraray in Europe has given increasing priority to innovative and agile methods of collaboration. We want to involve all organizational units, utilize and foster the knowledge and individual strengths of our employees and use dynamic processes to achieve our goals faster," says Carmen Mundt, who works in Business Transformation & Marketing. Her colleague Daniela Niemeyer adds: "Shifting responsibility and scope to make decisions into the organization is an important step in our transformation process. It taps into the power and potential of the organization – which also benefits our customers!"
Kuraray in Europe recently held its first EFBC and its success has proven us right. Only the organizational framework was defined. That was developed by a team from Business Transformation & Marketing. The BarCamp was held remotely via Microsoft Teams, which Kuraray has used successfully over the past year. The "Mural" digital workspace was used for visualization. Two pre-sessions were held to give participants information on organizational aspects and explain the four principles of the open space method:
Whoever comes are the right people.
Whatever happens is the only thing that could have.
When it's over, it's over. It isn't over until it's over.
Whenever it starts is the right time.
Our employees are passionate about digitalization, innovation and agile working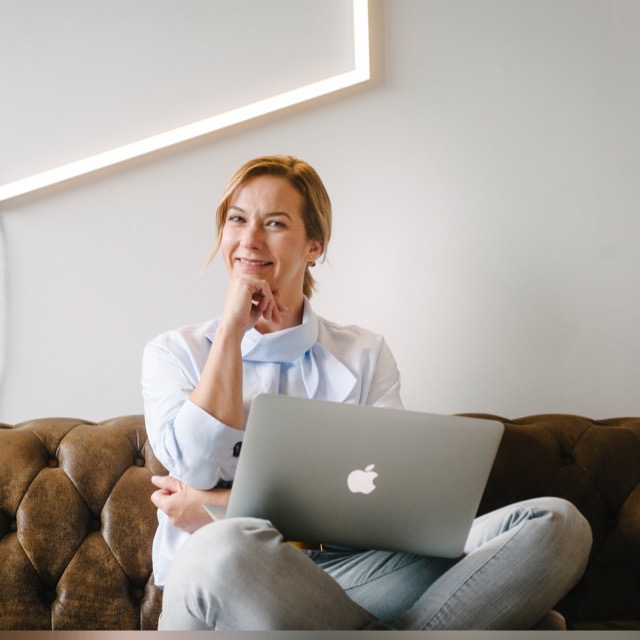 There was no set agenda. Ultimately the more than 70 committed participants were the agenda! Two brief introductions by our managing directors, Matthias Gutweiler and Jun Inoue, on the present and future challenges that Kuraray needs to address in a constantly changing, complex, and ambiguous VUCA world were enough to fill the day. Help and inspiration also came from a guest speaker who reported on the experience of agile transformation at his company to build a bridge to practical application.
Our colleagues had opportunities for discussion at many workshops. Their main focus was on digitalization, business development and global, agile collaboration. The digital whiteboards offered by Mural were soon filled with content. Everyone could choose which workshop to take part in and for how long. Switching between workshops was not simply possible; it was explicitly encouraged. Everyone could contribute to a topic for as long as they had the energy. For breaks there was a virtual coffee bar.
From experimentation to self-organization
The cultural transformation at Kuraray is perceptible everywhere. "The commitment of our employees to a wide range of initiatives that are successfully positioning our company for the future – including globally – is impressive," says Matthias Gutweiler, Managing Director of Kuraray in Europe.
Further BarCamps will be held as part of the European Future Challenge.
This participatory format lives from repetition. Every time the camps become more dynamic, participants get more involved and self-organization is trained.

Daniela Niemeyer, Specialist Organizational Development
She is sure that the topics that are most important to employees will evolve naturally. To support the process, all workshops at the European Future BarCamp were recorded and Lunch & Learn sessions on specific topics have been organized. Carmen Mundt: "The BarCamp meant more upfront organization – partly because they were held virtually – but that will pay off. We're moving in the right direction: towards Kuraray's future!"
---