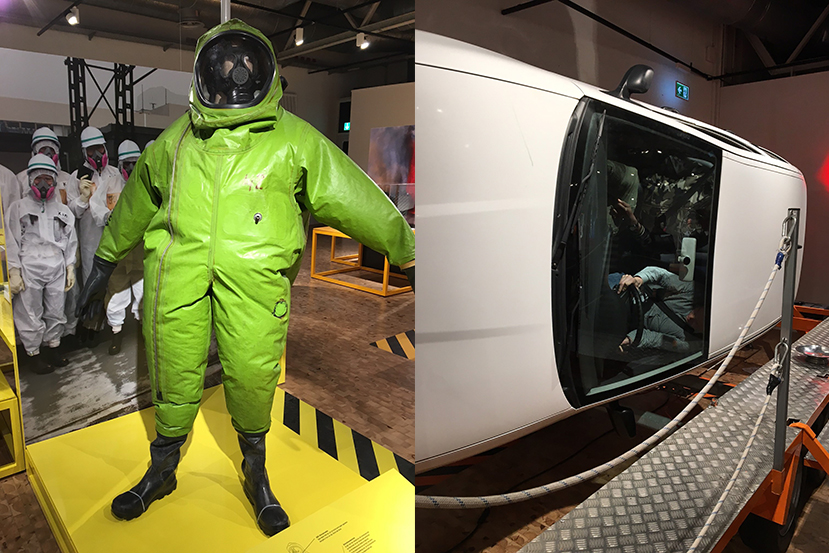 KURASAFE helps sharpen safety awareness
Safety has top priority at Kuraray. We want to make sure that all employees take safety seriously. To ensure we put this safety culture of into practice, we have introduced many measures as part of the KURASAFE programme.

Dr. Martin Baumgartner, Head of ESHA & Regulatory Affairs at KEG
Every accident is one too many – regardless whether it happens at home, on the road or at work. People are safer if they are aware of the potential dangers and act accordingly. That is Kuraray's attitude too. We place great importance on health and safety. Our KURASAFE safety programme uses a wide range of measures to sharpen safety awareness.
Things we do every day become routine – and can result in risks. To steadily increase employees' awareness of safety and ensure they act correctly, we introduced our KURASAFE safety programme three years ago. KURASAFE includes a variety of measures to help managers and employees alter their behaviour.
Recognising danger and acting accordingly
Picking up a loose screw from the floor or making sure you always use the handrail when going up or down stairs: there are many situations where it is important for us to recognise and avoid danger. That's why KEG as introduced its "Safety Contact" concept. The aim is to start every meeting with a safety topic. Participants can report on their personal experience – including experience from their private lives – or pass on suggestions and tips for improvement. In addition, newsflashes about accidents and hazards are published in our intranet and our employee magazine reports on new projects and safety topics. Similarly, regular behaviour-focused safety inspections in our plants encourage managers and employees to talk about potential risks.
Keeping people safe at work is not primarily the task of our safety officers: it's up to every single member of staff. It's important for managers and employers to make sure they act in a way that avoids danger so safety is never put at risk.

Christian Heidgen, KEG ESHA & Regulatory Affairs, Troisdorf site
Focus on safety
A whole day is dedicated to safety every year at KEG's site in Troisdorf and every two years in Frankfurt. All employees are invited to attend the occupational safety day, which centres on information and special campaigns. Every occupational safety day includes interesting activities. Examples include an outing to the German occupational safety exhibition DASA in Dortmund, and hands-on activities where employees prepare presentations or videos on a specific topic.
Taking responsibility
A key element of KURASAFE is the work of the company's 75 safety officers. Their task is to assist supervisors in safety matters. All safety officers in our labs, production plants and offices attend multi-day training courses to prepare them for this voluntary role. They all take their see their position as role models as very important and want to help increase safety awareness. And the reduction in accidents at KEG shows that the concept is working.
Many young people at KEG volunteer as safety officers. Their role is to set an example, not to police how people act. I'm impressed by the tremendous motivation shown by these employees. If people really take safety to heart, we will have achieved a lot.

Matthias Pawlowski, Safety engineer / ESHA Coordinator at KEG
---