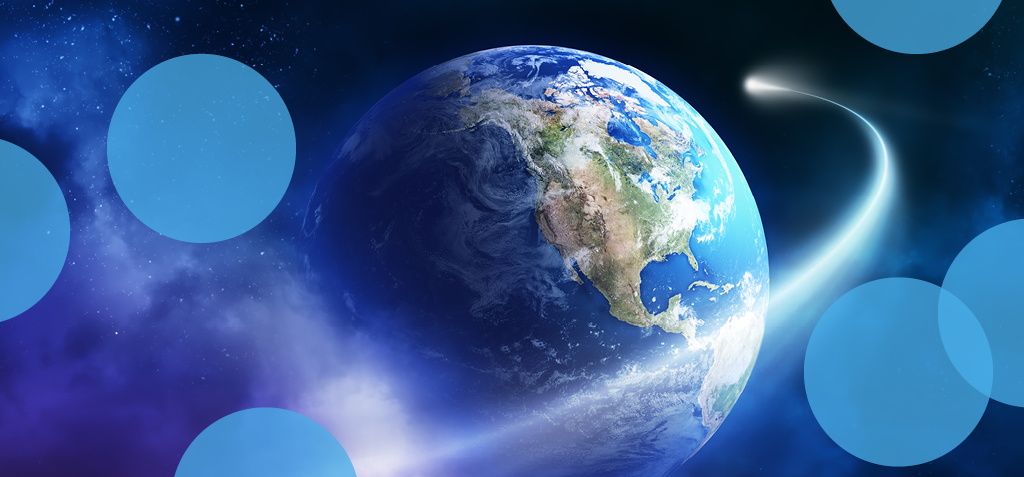 Some products have been on the market for the years without losing their significance or becoming less relevant. Kuraray Poval™ is a good example. Although it has been marketed for over 60 years, attractive new properties and applications are constantly being found.
In Europe, this versatile product has been produced in Kuraray's Poval plant in Frankfurt-Höchst in Germany for 50 years. Production of polyvinyl alcohol (PVA) – which was originally marketed as Mowiol – started on three lines in 1971. Back then, the plant was operated by Hoechst AG and was one of the largest at Hoechst's main site in Frankfurt. To this day, the hallmarks of the plant are its complexity and highly networked processes. To make sure that customers can continue to use the benefits of Kuraray's 'champion of versatility' for the next 50 years as well, the plant has been aligned optimally for future requirements. Here you can read more about our Poval plant and its 50-year history.
The future of Kuraray Poval™ has only just begun
How does Kuraray Poval™ constantly set new standards? Firstly, the wide variety of applications make our PVA grades something special. PVA has high bonding power, excellent film-forming properties and very good barrier properties. Moreover, it is soluble in water, recyclable and does not constitute a health hazard.
Secondly, Kuraray constantly drives forward the development of this product and manufactures special grades for specific applications. Validation of the PVA products as conforming to GMP (good manufacturing practice) means Kuraray can now also do business with customers in the cosmetic and animal feed industries. From cosmetic masks, seed coatings and packaging to 3D printing: the unique properties of our PVA grades improve product quality and performance as well as production efficiency. Moreover, their very good environmental compatibility and health profile facilitate the development of sustainable solutions.
"I'm constantly impressed by the innovative products our partners develop with our materials," says Joris Bohets, Market Development Manager at Kuraray. He is working with Liquidseal on the latest application for Kuraray Poval: innovative coatings that keep fruit and vegetables fresh for longer and therefore reduce food waste. Here you can find out which properties of Kuraray Poval are used for this.
Kuraray's webinars: a beneficial trend
Exceval™ polyvinyl alcohols can also improve the performance and sustainability of adhesives. One way of finding out more is by tuning into our webinar "Exceval™ for high water resistant emulsions/adhesives". Keeping up with our customers' needs is our declared aim. That's why we launched our webinar series last year. The feedback from our customers has proven us right! Here you can find an overview of the webinars currently available, where you can access recordings, and upcoming dates.
Packaging: reducing plastics
More and more consumers want industry to reduce plastic packaging. Our new Eval™ SC-Series enables the production of packaging that uses far less plastics than conventional products. Here you can find out more about which of the exceptional properties of this product range facilitate this and why packaging structures containing Eval are readily recyclable.
Milestone in the digitalization of export trade
Kuraray and its partners are also right at the forefront of digitalization: Juliane Löbig, Director of Finance & Accounting at Kuraray Europe, and Linda Schippler, Manager Accounts Receivable, talk about the world's first live transaction via the Marco Polo trade finance network. Marco Polo is one of the world's largest and fastest growing trade finance networks. It is based on a decentralized blockchain solution that facilitates the seamless and secure exchange of data and assets between companies and banks worldwide.
Methods of taking better decisions
We have all been in a situation where we need to take a decision but are unsure what to do.
To help you choose the ideal interlayer product for demanding architectural applications, you can use the new Kuraray "Solutions Finder" app – part of a growing portfolio of digital tools for architects.
When it comes to decisions that have to be taken jointly by a team whose members have an equal say or that affect different departments and need to be accepted by everyone, the systemic consensing method simplifies the decision-making process and also takes account of the different perspectives of team members. Find out more about this method here.
An employer prepared for the future
This year we have received three accolades: "Best Employer", a ranking as one of Germany's innovation leaders and – particularly pleasing for us – a ranking as one of Germany's best companies for vocational training. Here, Kuraray scored the maximum of 100 points this year and came top in the chemical industry.
Kuraray in Europe encourages employees to take responsibility for their own decisions and form global networks that evolve into self-organizing structures. One example is the format for our third virtual European Future Day, which was selected by our employees. Find about more about the European Future BarCamp.
We have been working on the Kuraray Group's Mid Term Plan 2022 – 2026 since April 2020. This time, it is not simply being developed by the management in Japan: diverse, cross-divisional global teams are working on key focus topics for the new strategy and will also be involved in implementing them. This new-style global cooperation will also influence Kuraray's innovativeness in the future.
Life doesn't always go to plan, as our colleague Sebastian Herrmann found out. After a serious illness, he returned to work in production in Troisdorf despite some ongoing health issues, and discovered how helpful the occupational reintegration management programme offered by Kuraray can be.
---
Register here to receive for future issues.