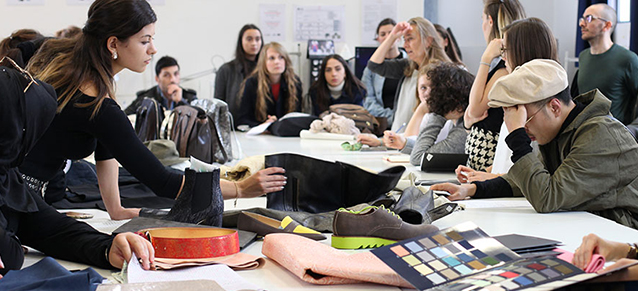 Students from NABA design school create fashions with ClarinoTM products
What design options does man-made leather offer as an alternative to natural leather? That was the question explored by NABA's eco fashion project in 2018. Students at NABA, Nuova Accademia di Belle Arti, Italy's largest private academy, took up the "New Skin" challenge and designed handbags, shoes, accessories and outfits made of man-made leather.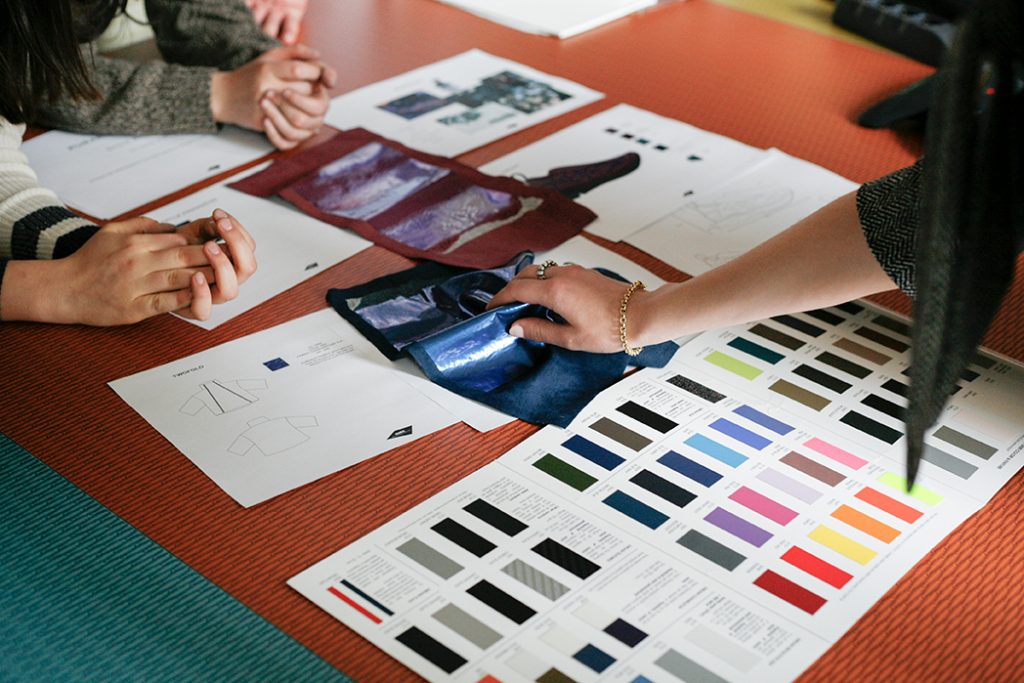 Kuraray provided a selection of Clarino™ and amaretta™ man-made leathers for the project. Choosing the right fabric was not easy: amaretta™ Nubuck is ideal for innovative fashions because of its harmonious appearance and uniform texture. This innovative microfibre fabric has a super-fine structure that adds a sophisticated touch to a wide range of exclusive accessories as it is both elegant and robust.

The upcoming fashion designers were equally enthusiastic about Clarino™ Crust, which offers a wide variety of surface structures, colours and imitation animal hides. This product is particularly interesting for footwear: with its range of embossed and patent-look finishes, it facilitates the realisation of fashion designs. In addition, Clarino™ Crust is water-based and produced entirely without solvents.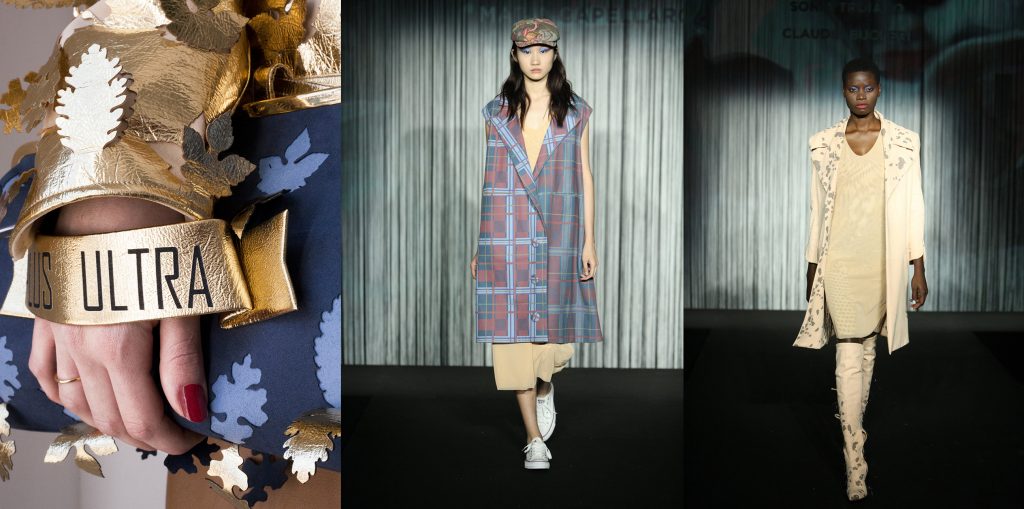 ---