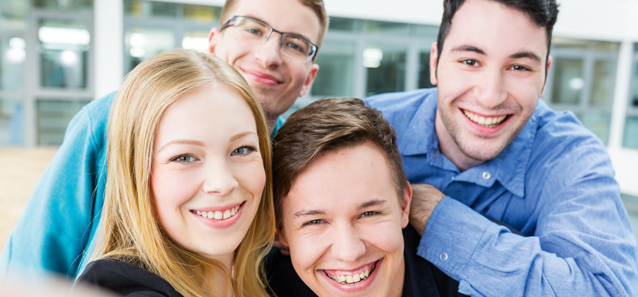 Kuraray ranked one of Germany's best companies for vocational training
Kuraray Europe was ranked by the "Focus" news magazine as one of Germany's best companies for vocational training in 2018. In addition to the high percentage of apprentices hired at the end of their training, the ranking highlights the strong support they receive within the company. Apprentices are integrated from day one and actively supported by buddies.
Susan Kolac-Lang, head of vocational training at Kuraray Europe, is delighted by the top ranking achieved by this speciality chemicals company: "85.4 out of a maximum of 100 points positions us among the German leaders in vocational training." The Focus ranking evaluates the 20,000 biggest employees in Germany and covers 90 sectors including the chemical industry. Aspects examined include successful completion of training, remuneration of apprentices and other activities.
Chemical production operatives for Frankfurt, process mechanics for Troisdorf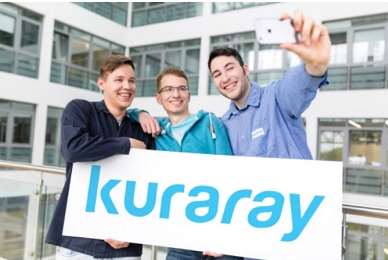 "We are always looking for commercial administrators, industrial mechanics, chemical laboratory technicians and plant electronics technicians," says Susan Kolac-Lang. In addition, there is constant demand for chemical production operatives at the Frankfurt site, which produces the starting products for the facilities in Troisdorf. In Troisdorf, by contrast, vocational training is geared mainly to process mechanics.
"Many of our apprentices are so highly motivated that they successfully complete their training faster than prescribed," explains Susan Kolac-Lang. More than half of Kuraray's apprentices take this fast-track option. If they have any questions, concerns or suggestions, Kuraray's apprentices can turn to volunteer "buddies". Every shift has two or three of these volunteers. "Anyone can become a buddy for apprentices. Many are young employees who completed their apprenticeship in the past couple of years," reports Susan Kolac-Lang They are proud to help the next generation of apprentices learn the ropes.
Preparing young people for vocational training
For young people in Germany who have not achieved the grades required to start an apprenticeship, Kuraray has a special programme. Susan Kolac-Lang explains: "In collaboration with our training partner Provadis, we take part in the Start Plus programme." A nine-month internship prepares the young people to train to be chemical production technicians. This programme includes weekly attendance at a technical school and social and educational counselling. Susan Kolac-Lang sums up: "The Start Plus pre-apprenticeship programmes have been very successful and most of the interns subsequently do an apprenticeship with us."
The good news is that Kuraray has just taken part in the 2019 competition, and we hope to be awarded again ‒stay tuned!
---